Nokia's first Windows Phone device: 'Sea Ray'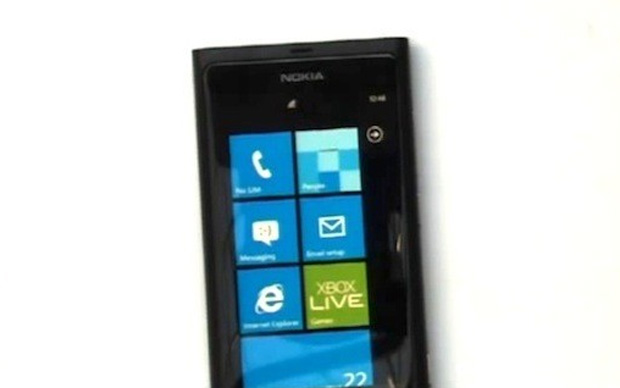 It may be the worst thing to tell a crowd: "put away your cameras." But that is exactly what Nokia CEO Stephen Elop said speaking to a meeting of company employees this week in debuting a "super confidential product:" Nokia's first Windows Phone 7 device.
Codenamed "Sea Ray," the device looks much like the Nokia N9. Elop did not specify specs of the Windows Phone version, but the N9 specs are as follows: a 3.9-inch AMOLED display, scratch-resistant glass, 8-megapixel camera, and NFC capabilities.
Sea Ray does not look much different so it's not too much of a stretch to believe that it will carry many of the same features. However it includes an extra button, which is used as a camera shutter button. It also likely be powered by a 1GHz processor and include either 16 or 64GB of storage if the similarities continue.
We still do not know a specific date for release of Sea Ray or any other Windows Phone device. Elop did not specify, although earlier statements from Nokia have said that such devices will appear by the end of the year.
"By the way that's just the first device," Elop told attendees. "I have others completely different that are already working as well. We're making tremendous progress."
Hungarian blog TechNet obtained video from the event of the demonstration of the phone, as well as Elop talking about what Nokia needs to do in order to be competitive in the marketplace once again.