What if Apple released $799 MacBook Air?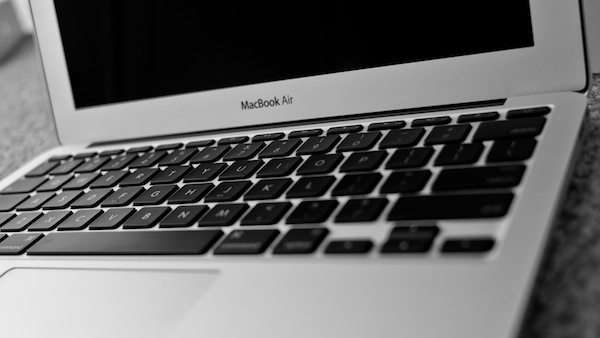 Rumors about an impending MacBook Air refresh engulfed the web this month. If you believe them, Apple is poised to make the thin-and-light laptop its flagship portable. Oh yeah? So why not grab some market share, too, by lowering the price where mere mortals could afford to buy one? With Intel bringing on UltraBook as clear MacBook Air competitor, it's reasonable to wonder about Apple's response.
I asked two analysts, Roger Kay and Stephen Baker, for their response to the headline's question, but I was more interested in Baker's opinion. In the past, he strongly advocated Apple releasing a $799 Mac.
Currently the cheapest complete Mac computer is $999 -- either the white MacBook or the 11.6-inch Air. Retail selling prices show the dramatic difference when compared to Windows portables. In May, Windows notebook ASP was $476 and $1,368 for Mac laptops at US retail, according to NPD. That's right, the average Mac notebook sold for $892 more. That difference is the price people pay Apple to be cool.
Apple shipped 1.49 million Macs in the United States during second calendar quarter, according to Gartner. That placed Apple fifth, behind Toshiba (1.67 million) and Acer (1.82 million). Dropping the entry price to $799 and with a product as enticing Air could easily push Apple into third place.
"A $799 Air would be killer", says Kay, president of Endpoint Technologies.  While Intel's Ultrabooks are still in the planning stage, MacBook Air is here now, but price has always inhibited the penetration of Mac. A good price on this sweet machine would boost unit shipments a lot".
But Baker, NPD's vice president of industry analysis, isn't so sure. "I have been thinking about the $799 Mac thing and it would have to be a MBA if they were to do one", he says. "However, while I have thought in the past that they needed something in that price range I believe the iPad solves that need. It fills in the price gap between $200-$300 phones and $999 and above computers".
I made similar observation after Apple announced iPad in January 2010: "iPad fills a gaping hole in the Mac product line between...$399 and $999". Apple's platform is a continuum from the cheapest iPhone to the most expensive Mac. Price is also a continuum from the $49 iPhone 3G to the $2,499 17-inch MacBook Pro. There are no major gaps.
"I am not sure what doing a $799 MBA would do for them", Baker says. "If they are trying to slow the growth of Windows based PCs and Android then iPads appear to be the best place to concentrate. I don't think they can appreciably injure the windows PC market with a $799 MBA -- it would still not be cheap enough to gain significantly more market share."
Even at $799, reduce-priced MacBook Air would be more than $320 above Windows notebooks' May ASP. Baker believes Apple could lose more than gain. "It would likely drive down their ASPs and profits in the computer section, where they make significant money," he says.
But Kay has a point that shouldn't be ignored. Ultrabooks will be thin and light, measuring less than 20 mm (0.8 inches) thick, about the same as MacBook Air, and also feature instant-on capabilities and solid-state storage. Ultrabooks are planned to sell for less than $1,000. How much less won't be known until PC manufacturers start selling Ultrabooks with Intel processors later this year. Intel's goal is ambitious, moving 40 percent of the laptop market to Ultrabook by the end of next year.
But that's the future. Apple has first-to-market advantage now and, if rumors are true, is planning to significantly ramp up MBA volumes. There is a unique window where Apple could come to lead the thin-and-light laptop market, which increasingly looks to be the future of portable PCs. Getting there means pumping up sales volumes.
Apple could have a better-of-both-worlds situation by reducing price on the current MacBook Air models, which, arguably run two-generation old Intel processors. The new models are rumored to pack the current-generation Intel processors and leap ahead with extras, like the Thunderbolt port. Apple could offer existing Airs for $799 and $899, while keeping the $999 baseline for new models that are substantially better. True, ASPs would decline but not necessarily margins. Apple already has recouped some of the upfront manufacturing and distribution cost for existing Air models.
Baker is probably right that $799 MacBook Air unlikely "can appreciably injure the windows PC market". But the price drop could allow Apple to rapidly build install base in an important subset of the laptop market, even before most Windows PCs makers can ramp up volumes. There are few competitors in the thin-and-light market today, with sold-state storage. Samsung's Series 9 is probably MacBook Air's closest competitor, but it sells for even more -- granted with faster and newer Intel processors. The 11.9-inch Series 9 starts at $1,150.
Much demands on how important Apple sees MacBook Air's category and advantages for expanding it. If Intel's plans are realized, thin-and-light laptops like MBA and Ultrabook will be the most important category in a year. Why should Apple follow, when it can lead?
Simple question: Is $799 low enough for you to buy MacBook Air. You know where to answer.