Mozilla to start thinking about enterprise needs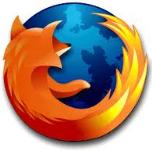 Firefox is an [in]famously difficult product for IT to deploy and manage in large organizations. They may be dragged kicking and screaming into it, but Mozilla will now begin to at least consider the needs of enterprises.
The first version of Firefox was released on Nov. 9, 2004. Its usage share worldwide seems to be in the neighborhood of 27 percent, but in some countries, like Germany, it's much higher, even a majority of all users. That's actually quite an accomplishment for a product which pointedly ignores the needs of enterprises.
But after last week's stink caused by a Mozilla employee dismissing even the idea of working to help IT administrators, cooler heads have decided that it's not good to spit on users.
Jay Sullivan, Mozilla's vice president of Products, has blogged on the topic. Interpreting him aggressively, Mozilla is looking into whether it's a good idea to work with enterprises. As Mozilla PR said in a statement: "Mozilla is exploring solutions that balance the needs of enterprise environments and individual users and will post additional updates as they become available".
The origins of Mozilla, rising from the ashes of Netscape, made a corporate focus difficult. They needed a rogue audience, people willing to experiment, and the experience of Netscape was that it's hard to make businesses do that. So, as Sullivan says, "[we have] focused our efforts on the needs of the individual user, and prioritized the product roadmap and features accordingly". This is certainly true. But, as Sullivan adds, some IT departments have attempted to add Firefox to their lineups.
The problem that Sullivan envisions is a bit confusing: "enterprises ... need to certify their websites, apps and add-ons each time Firefox is updated. This can take weeks or months. Security is also paramount, enterprises need access to a version that includes all known security fixes".
The point about timeframe for certification seems to be an acknowledgement that Mozilla's new, aggressive update schedule may be a problem for businesses. The part about a version that includes all known security fixes confuses me. Surely the latest version always fits that description. But maybe he's suggesting that dropping security update support for 3.x and 4.x when they released 5.0 could be a turn-off for IT.
Sensing that they may be out of their element, Mozilla is engaged in "active discussion in our community, including valuable input from IBM". That could be helpful. But the people who make the decisions about Firefox have demonstrated a long-time antagonism towards IT priorities, so the decision structure there may have to change for Firefox to change.
<!image id=5686 left>Larry Seltzer is a freelance writer and consultant, dealing mostly with security matters. He has written recently for Infoworld, eWEEK, Dr. Dobb's Journal, and is a Contributing Editor at PC Magazine and author of their <!external href="http://blogs.pcmag.com/securitywatch/">Security Watch blog. He has also written for Symantec Authentication (formerly VeriSign) and <!external href="http://www.intelligentwhitelisting.com/">Lumension's Intelligent Whitelisting site.