Specific Media acquires MySpace for $35 million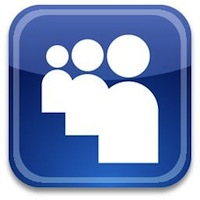 A day after <!article id="1309294394">rumors surfaced about News Corp's attempts to quickly sell off MySpace, a deal has been struck to let the site go for a rumored $35 million. Ad firm Specific Media announced the purchase on Wednesday, of which News Corp would retain a five percent stake.
At that price, MySpace is a staggering 94 percent discount over the estimated $580 million News Corp paid to acquire the site in 2006. The media conglomerate had hoped to make about $100 million <!article id="1294948502">from any sale, but as its fiscal end of year approached on Thursday, it became a matter of unloading the site quickly.
The deal means that about half of the company's workforce would be laid off, and current MySpace CEO Mike Jones would step down immediately. Jones is in discussions for a board seat on the new company, and would work in an advisory role with News Corp and Specific Media to ensure a smooth transition.
"Myspace is a recognized leader that has pioneered the social media space," Specific Media CEO Tim Vanderhook said in a statement. "There are many synergies between our companies as we are both focused on enhancing digital media experiences by fueling connections with relevance and interest."
Vanderhook nor Specific Media made any specific mention of how the site would operate in the post-News Corp area. Earlier reporting seemed to indicate that the company planned to maintain MySpace's current focus on entertainment and music.
"While I regret we won't be working together at Myspace any longer, I am very proud of the work we have done here and believe we have performed with excellence -- even under extremely difficult circumstances," Jones told MySpace employees in an e-mail sent out announcing the move.