Windows Phone devs get access to 'Mango' today, beta 2 of SDK

Windows Phone 7 is just about one year old, and is about to receive its first major update with "Mango," also known as Windows Phone OS 7.1. In anticipation of the release of Mango, Microsoft has rolled out Beta 2 of the Windows Phone developer toolkit which takes advantage of the new features included in the soon-to-be-released Windows Phone 7.1.
Since there are purportedly more than 500 feature updates in Windows Phone Mango, there are naturally a huge number of new tools in the SDK that open up new capabilities in apps.
Multitasking, for example, has been vastly improved: Background agents now let apps schedule actions at a future time even if the app isn't running in the foreground, audio applications and file transfers can now run in the background, and running apps now switch faster between dormant and active.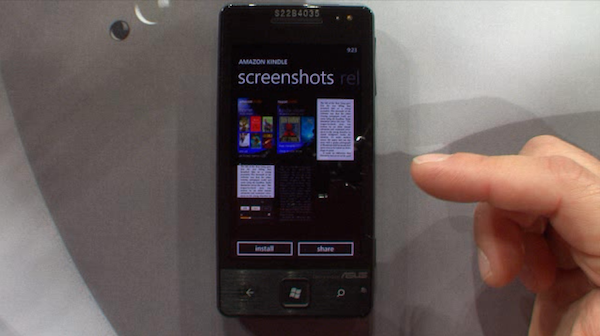 Support for TCP and UDP communication has been added, letting apps keep a live connection with a server. This opens the door for apps that have instant messaging, or even multiplayer gaming.
App "awareness" has also been improved, and the SDK now includes support for compass and gyroscope sensory input in addition to the already existent accelerometer support. Apps can also access network and network interface information to determine the user's capabilities. Additionally, the Microsoft Advertising SDK has been built into Windows Phone SDK 7.1 Beta 2, so developers can serve ads and monetize their apps via Microsoft Advertising.
Windows Phone's trademark application "tiles" have also been improved for developers, and tiles pinned to the start screen can now flip and display two "sides" worth of information, making a richer homescreen experience possible for app icons.
Visual Basic for Silverlight and XNA Framework applications, which first debuted as a CTP back in September has been fully woven into the SDK 7.1 Beta 2, and does not need to be installed separately.
These are only some of the many updates included in the new SDK, which all add up to a more robust and competitive Windows Phone developer environment.
Registered Windows Phone developers who update their SDK can also get early access to Mango on their developer phones starting today. Windows Phone SDK 7.1 Beta 2 is available for download immediately.