Thinner iPhone with bigger camera readies for September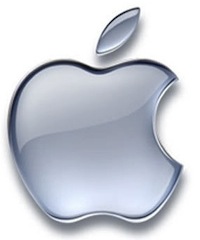 Rumors continue to indicate that the next version of the iPhone is getting ever closer to launch, with the Wall Street Journal saying sources <!external href="http://online.wsj.com/article/SB10001424052702303544604576429292482910586.html">have told the paper that orders have been placed for "key components." No specifics were given on a launch date, only saying it was expected during the third quarter.
Given we're currently in the third quarter now, and that will end in September, it likely means a launch of the device is probably no more than two months away. With at least one source saying it was told to ship components in August, that seems to suggest the launch will occur in September <!article id="1309196250">as has been rumored over the past several months.
The new iPhone is said to be thinner and lighter than the iPhone 4, with an upgraded 8-megapixel camera. It is also said to be "complicated and difficult to assemble," meaning any troubles in the manufacturing process could mean a delayed launch. Not specified is whether or not the new phone will ship with LTE support, or whether or not the device will support both CDMA and GSM networks, which some rumors <!article id="1297449675">have suggested it will.
Neither Apple nor Hon Hai, Apple's Chinese manufacturing partner said to be building the device, would comment on the WSJ report.
Apple is betting a lot on the new iPhone. Cupertino is said to want Hon Hai to be able to manufacture some 25 million units by the end of the year, meaning the plant will need to be able to ship at least six million units a month to keep up with Apple's demands. It is still not clear whether Hon Hai will be able to meet such lofty goals.