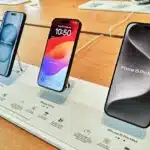 It can be frustrating to buy a new phone only to discover that there is an OS update to install before you can start using it. For iPhone users this could soon be a thing of the past thanks to an innovative new system developed by Apple.
The recently released iPhone 15 suffered with an overheating issue that was later fixed with a software update, putting the onus on owners of new devices to download and install the patch. But a new "proprietary pad-like device" will allow Apple Stores to install the latest software on handsets without the need to open the box.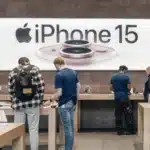 Since the release of the iPhone 15 range there have been numerous reports of the handset overheating -- sometimes to the point of being too hot to hold. There has been widespread speculation that a new design, as well as the use of new materials, is to blame for not only the temperature issues, but also greater fragility compared to older models.
While Apple is yet to comment on numerous reports that iPhone 15 handsets break more easily when dropped, the company has acknowledged the overheating issue. A bug in iOS 17 has been identified as a cause, but Apple also points to third-party apps including Instagram as being to blame.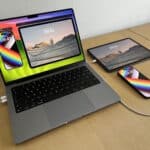 Dutch developer NonStrict EU has released Bezel 1.0 for Macs running macOS 12.0 or later. The app is a tool to mirror USB-connected iPhone, iPad and iPhone touch displays on macOS screens in real time.
The app, which is slick and so responsive that changes on the mobile device are reflected instantly on the Mac's display, is aimed at those who wish to view, share or record their iPhone's screen for whatever reason.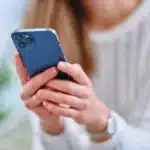 Regulators in France have ordered Apple to stop selling its iPhone 12 after the handset was found to produce electromagnetic radiation levels that are higher than permitted by EU safety rules.
The Agence nationale des fréquences (ANFR) has demanded that Apple withdraw the iPhone 12 from the French market until it is able to "adopt all necessary corrective measures" to bring it in line with regulations. Failure to do so will result in Apple being forced to recall all iPhone 12 handsets.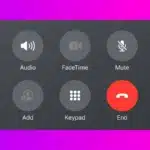 Change is often divisive, and with a UI tweak in iOS 17 Apple is certainly dividing opinion. In the latest beta version of the iPhone operating system, the company has made the decision to move the End Call button.
Shifting the button from the center of the screen -- where it has resided for many, many years -- is causing confusion and wails of discontent from beta testers. Having becomes use to the button being in a central position for well over a decade, users are complaining that the new location is a problem for muscle memory.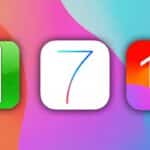 Apple has come a long way since the introduction of its first mobile operating system back in 2007. With each iteration of iOS, the tech giant has revolutionized the mobile experience, and introduced a wealth of new features and experiences.
At its World Wide Developer Conference (WWDC) on Monday, the company revealed some of the many changes it is preparing to deliver in iOS 17 later this year. To celebrate that, YouTube channel Nobel Tech has put together a visual guide to the changes that Apple has made over the years to its mobile operating system.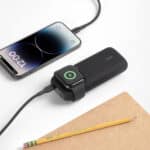 Today, Belkin launches the BoostCharge Pro Fast Wireless Charger for Apple Watch + Power Bank 10K, a groundbreaking power bank that caters to the needs of Apple enthusiasts on the move. This first-of-its-kind charger offers simultaneous fast charging capabilities for newer Apple Watch models and iPhones, providing a seamless and convenient charging experience anytime, anywhere.
With meticulous engineering, this power bank effortlessly accommodates most Apple Watch band sizes and styles, ensuring a perfect fit for users across the board. It's clear that Belkin has left no stone unturned in their pursuit of creating an exceptional charging solution for Apple devotees.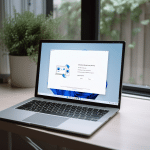 Microsoft today announces the expansion of its Phone Link feature, finally allowing iPhone users to connect to -- and interact with -- Windows 11 PCs.
Microsoft Phone Link for iOS on Windows 11 is beginning to roll out today in 39 languages across 85 markets, with the process expected to be completed by mid-May.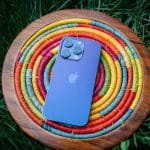 Apple has long taken a walled garden approach with so many of its products, but this is perhaps most apparent for iPhone users who are only able to install apps from the official App Store. But with the release of iOS 17, this looks set to change.
The ability to easily sideload apps from other sources is something that Apple customers have desired for years, and while the iPhone-maker seems on the verge of giving people what they want, it is not necessarily the case that the company is doing so willingly.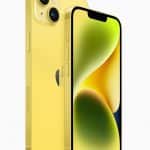 It's nearly Spring, and if you've been thinking of buying a new iPhone and want one that will match the season you got it in, then Apple has some great news for you.
The iPhone 14 and iPhone 14 Plus models are now available in yellow.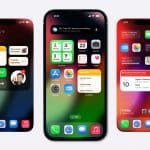 As a long-time iPhone user, I both really like and appreciate iOS. Apple updates its mobile operating system yearly, adding new features and improving elements. With iOS 16, released six months ago, Apple introduced a reimagined lock screen, improved how notifications are presented, and enhanced Messages.
Later this year, Apple will take the wraps off iOS 17, and it will be interesting to see how that shapes up. If you were wondering how it might look, we have the answer.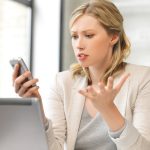 Microsoft introduced Nearby Share in Windows 10 as a way to quickly transfer files between PCs that support it wirelessly. The system uses Bluetooth or Wi-Fi for the functionality and is supported on Windows 10 and Windows 11.
Microsoft improved Nearby Share on Windows 11 by adding sharing over a private Wi-Fi network to the functionality.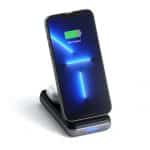 One of the worst parts of traveling is packing your bags. Nothing is more annoying than when you arrive at to your destination and discover you forgot to put something in your luggage. In my case, I usually forget charging cables and adapters. Since I often travel with both my iPhone and AirPods Pro, I have to remember chargers for both if I want to juice them up simultaneously.
Thanks to a new product from Satechi, you can use one charger for several things, meaning fewer things to forget at home. Called "Duo Wireless Charger Power Stand," it can wirelessly charge both a smartphone and wireless earbuds at the same time. It even includes a USB-C port for charging a third device. To make it even more appealing, the stand also includes a 10,000mAH battery so you can charge devices when no outlet is nearby.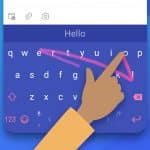 Citing customer feedback, Microsoft has taken the decision to bring SwiftKey back to the App Store. Back at the beginning of October, the company delisted the iOS keyboard app resulting in complaints from the app's many users.
Not only has Microsoft reinstated SwiftKey, the company says that it is "investing heavily in the keyboard" but has not offered any specific details about what this means.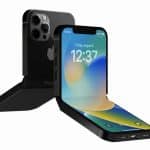 It's been rumored for a while that Apple is working on a foldable device, following in Samsung's footsteps, but so far we have yet to see anything like that from the Cupertino-based tech giant.
However, the idea of an iPhone that you can fold like the Samsung Galaxy Z Flip has just taken a step closer to reality.