Google Apps support #fail: billing problems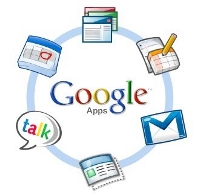 A personal experience of mine makes me wonder about Google Apps and Google's ability to support it properly. I try to minimize complaining about my own vendors, but this incident was handled badly.
I had to pull rank to get an answer.
Bill Me How?
As I've written here before, my own personal domain is a Google Apps for Business domain. I signed up a year ago at $50 per year per user, but in the meantime Google announced that a month-to-month plan for $5 per user per month. This was perfect for me since I'm thinking of leaving Google Apps for Business in the next few months.
My annual renewal date was July 5th, so on July 4th I went online to change to the monthly plan. I went to the Domain Settings-Billing Information page where these things are and there was nothing about monthly plans. I was set to auto-renew on the annual plan and I had the option of manually auto-renewing on the annual plan, but nothing about monthly.
If you are currently on the annual pre-pay billing system, you will be able to transition to monthly billing at the end of your annual contract. We currently don't offer a way to switch billing systems in the middle of your subscription.

You will receive a renewal notification 30 days prior to your subscription end date. The renewal notification will also include instructions on how to migrate to the new system.
I received no such notice.
Since I'm a paying customer of Google Apps for Business I get 24/7 enterprise support, so I called up, even though it was July 4th. The support tech, obviously from Ireland, was quite courteous, as were all Google support personnel I dealt with by email or on the phone. But he said he would have to refer it to a "billing specialist" and that one of them would get back to me within a few hours. I had until the next day for renewal so this was fine for me.
In fact, it wasn't until the next day that anyone got back to me. In the morning there was a an email from support referring me to the above help page. That morning, as expected, I also started getting automated notices about renewal day. None of these said anything about monthly billing.
Billed and Bilked?
At about 10 p.m. I got a notice that my account had auto-renewed for the year July 5, 2011 - July 5, 2012. I called up support again and told them I was starting to get impatient and why can't I speak to one of these "billing specialists"? I was told that someone would get back to me within an hour and in fact I did hear back with instructions to go to the billing page and click a button which was not there on my billing page.
The next morning, Wednesday, July 6th, at about 7:30 a.m. I called support again and also conversed some more in email with a tech support person (it seems I'm not allowed to talk to a billing person). Not in so many words, but it seems she didn't know what to do. "I'll consult your case back to the billing specialist and we'll see what can be made. I'll contact you as soon as possible."
Around 11 a.m. today (Thursday, July 7th), about 72 hours since the ticket opened, I decided to give Google one last chance. I contacted Google Public Relations. I told them my story and said that I would be writing about it. I was half-asking for them to help and half for a response for the story. I didn't get a response, but I did finally get help.
At 2 p.m. I got a call from a new person at Google. He explained that because I had auto-renew set on they didn't enable the process which allows monthly billing. This is nowhere in the help system that I can find and tech support appeared to be unaware of it too. In order to remedy the problem, at his instruction, I downgraded my account to a regular Google Apps account. He then issued a refund of my annual subscription to Google Apps for Business. Then I re-upgraded the account to Google Apps for Business. This process allowed me to choose monthly billing (and I get the free 30 day trial first).
Yes, I'm overreacting
I know I have used support before and I don't think there were any problems. In this case we have the product not behaving as it's supposed to (allow a switch to monthly billing), support not responding when they said they would, not letting me speak to people who can actually help, and finally my having to call PR to get actual help for the problem. What's a regular customer who's not in the press supposed to do?
I do recognize that this is, in many ways, an incident of minor importance. I figured all along that eventually they would figure out what to do, credit me for the annual renewal and put me on the monthly plan. It's not like I had a service interruption or my business was in any way impeded. But I'm still bothered and it damages my confidence in Google and the Google Apps support team.
Do you use Google Apps for Business? What are your support experiences? Have you had any problems with billing?
<!image id=5686 left>Larry Seltzer is a freelance writer and consultant, dealing mostly with security matters. He has written recently for Infoworld, eWEEK, Dr. Dobb's Journal, and is a Contributing Editor at PC Magazine and author of their <!external href="http://blogs.pcmag.com/securitywatch/">Security Watch blog. He has also written for Symantec Authentication (formerly VeriSign) and <!external href="http://www.intelligentwhitelisting.com/">Lumension's Intelligent Whitelisting site.