Google and Mozilla talk HTML5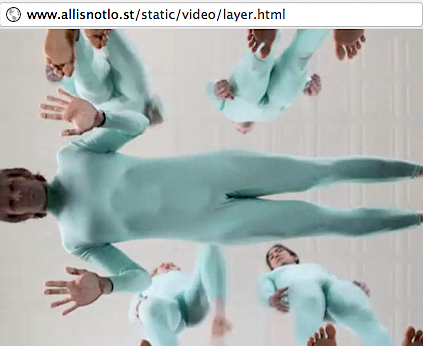 This week, the two largest open-source browser developers are drawing more attention to HTML5, and what software developers and web designers can do with it. For Google, it's a delightful HTML5 showcase, while Mozilla will directly engage developers in a one-hour, live briefing. (Before, any commenters cry Apple foul, my measure of "largest" is market share -- there Chrome and Firefox lead Safari on personal computers.)
Mozilla has announced the participants, date and time for its first Ask MDN event, which will take place via Twitter.
"Ask MDN is a new initiative from MDN and the Developer Engagement team here at Mozilla", Rob Hawkes, Mozilla technical evangelist, writes in a July 22nd blog post. Timing and panel participants were added today. "For one hour a week on Twitter we will get a panel of experts together to answer your questions about a specific topic related to Web development".
Topic for the first panel is "HTML5 gaming and creative JavaScript", which will take place at 18:00 GMT on July 29th. That's 1 p.m. ET. "We chose 6pm in the UK because it's a time that the majority of the world will be able to access; it's morning in the US, and evening in Europe", Hawkes explains.
Participants include Flash developer Seb Lee-Delisle; Isogenic Engine developer Rob Evans; Impact developer Dominic Szablewski; Freeciv.net developer Andreas Røsdal; SpiderMonkey JavaScript engine conributor Tom Schuster; onGameStart developer Michal Budzynski; and Benoit Jacob, one of Mozilla's developers.
You can participate by following @AskMDN.
Today, Google, in cooperation with musicians OK Go and dance troupe Pilobolus, has put together a nifty HTML5 showcase. At All is Not Lost, "you can embed your message in a music video and have the band dance it out," explains Keiko Hirayama, senior marketing manager for Google Tokyo, in a July 27th blog post. "The band and Pilobolus dancers are filmed through a clear floor, making increasingly complex shapes and eventually words -- and messages you can write yourself".
The HTML5 showcase website is specially designed for Chrome. I tried to launch the interactive demo in Safari 5.1 and, whoops, that didn't work. I've got a question for Google: If your philosophy is openness and HTML5 one path of reaching it, why is "All is Not Lost" Chrome only?
By the way, my text for the demo was "happiness is being found".
"This project also has a special significance for the team here at Google Japan, who worked on this collaboration alongside OK Go", Hirayama writes. "In the wake of the devastating Tohoku earthquake, the band suggested using All is Not Lost as a message of support to the Japanese people during this difficult time".
Cheers to that.