LulzSec's 'Topiary' released on bail, banned from Internet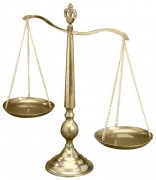 A British judge has released Jake Davis -- more commonly known as "Topiary" -- on bail Monday, however he has been banned from using the Internet as a condition of his release. Davis <!article id="1311802002">was apprehended last Wednesday by the Metropolitan Police as part of a larger effort against LulzSec and Anonymous.
Topiary originally served as the mouthpiece for the LulzSec hacktivist group, but following its disbandment continued his work for Anonymous. He famously taunted police <!article id="1311103173">following the arrests of more than a dozen suspected members of the hacktivist group by claiming "you cannot arrest an idea."
What he apparently forgot however was that you can indeed arrest a man.
Authorities have charged Davis with hacking into various UK government agencies as well as Sony and News Corp. He reportedly said little during his arraignment, only confirming his name and date of birth to the judge. The judge forbid him from using the Internet and he will be forced to live under curfew with his mother and brother in Lincolnshire in east central England.
Prosecutors said that a hard drive seized from Davis contained data on the Sony attacks as well as e-mail addresses and passwords for hundreds of thousands of people. Davis' defense lawyers attempted to paint the teen as a "sympathizer" to Anonymous and LulzSec's efforts, and not part of the actual hacks themselves.
Davis is scheduled to appear back in court for the first of his trial hearings on August 30, according to the court.