Clearwire says it will build LTE into its existent network, just like Sprint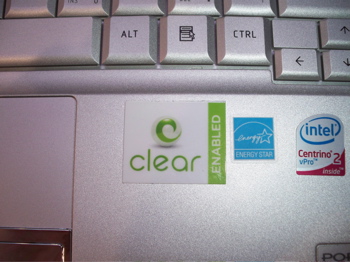 Clearwire, the United States' only nationwide WiMAX network announced on Wednesday that it intends to add TDD-LTE to its catalog of services based on its existing 4G infrastructure. The announcement comes just one week after Sprint announced a similar plan with <!article id="1311863571"> burgeoning LTE/Satellite network LightSquared.
Clearwire says it will initially implement LTE technology in urban areas on the infrastructure it built up for its 2.5GHz WiMAX 4G network, and eventually upgrade to LTE Advanced (<!article id="1309280698">currently known as 3GPP Release 10) when the technology is ready, and when funding is obtained.
Sprint will be using its cell sites in a similar fashion, by <!article id="1311863571">adding support for LightSquared's L-Band LTE network to its Network Vision platform to the tune of $14 billion dollars in cash, services, and free LTE wholesale credits.
Clearwire did not say which piece of spectrum it will be using for its LTE networks, so this announcement could mean one of two things: either Sprint and Clearwire will be competitors in LTE, or Sprint's deal with LightSquared will extend into Clearwire's base stations, and that the whole gang is going to join up for a big LTE deployment.
<!article id="1184856728">Sprint and Clearwire began as partners way back in 2007, and the original plan was for Sprint to provide WiMAX service to its 70 million customers and Clearwire to provide service to its 30 million customers on a shared WiMAX network. At the time, Clearwire provided broadband service to 44 mid-sized cities in 16 states, and the two were going to share roaming and spectrum in a mutual 4G network.
But by the end of the year <!article id="1194628937">they called it off.
On its own, Sprint launched Xohm WiMAX in Baltimore, and Clearwire launched its Clear network in Portland, and just <!article id="1228163289">three months later they were back together under the name "Clear 4G" with Time Warner, Bright House, Comcast, and Sprint acting as resellers of Clearwire's WiMAX service. By the end of 2010, <!article id="1287420608">Clearwire had built its WiMAX infrastructure into 80 cities and Sprint had debuted the nation's first WiMAX phone, the HTC EVO 4G.
Clearwire expects to end 2011 with 10 million WiMAX customers, but does not have any growth plans for the network.
"Clearwire plans to raise the bar again for mobile broadband service in the United States," said John Stanton, Clearwire's Chairman and interim CEO. "Our leadership in launching 4G services forced a major change in the competitive mobile data landscape. Now, we plan to bring our considerable spectrum portfolio to bear to deliver an LTE network capable of meeting the future demands of the market."
We've sent inquiries to LightSquared, Sprint, and Clearwire for clarification on the matter.