Anonymous posts cops' personal data, puts their lives in danger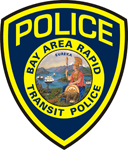 Hackers have again disclosed the personal details of police officers, this time in response to BART's decision to cut off cell phone and Wi-Fi service in its metro stations and tunnels to quell a planned anti-police protest. The decision by hacktivist group Anonymous calls its motives again into question, and could put these police officers at risk.
Data disclosed includes names, home addresses, email addresses and passwords to the site of the BART police union; 102 officers in total had their information disclosed, and the hack has taken the organization's website offline.
Betanews had contacted the BART Police Officers Association for confirmation but had not received a response as of press time. The San Francisco Chronicle however, <!external href="http://www.sfgate.com/cgi-bin/article.cgi?f=/c/a/2011/08/17/BA101KOI7G.DTL">spoke to the union's president. While not confirming Anonymous was behind the hack, Officer Jesse Sekhon called the attack criminal and said it would be passing information to the FBI.
"It's very concerning, but you know what, we'll deal with it," Sekhon said of the information breach. "Nothing is protected in the electronic age -- lesson learned."
Previously, LulzSec <!article id="1308881669">had disclosed the private details of Arizona law enforcement officers in protest of the state's stringent illegal immigration law. Betanews readers were just about evenly divided as to whether the group's activities were justified in their actions, a sentiment that seems to be mirrored among the public at large.
Regardless of public opinion, the safety of law enforcement certainly is valid. While the BART officers may be a small part of the overall concept of this week's anti-police protests, the decision to cut off communications was made by the transit authority themselves.
Police officers were only responsible with policing the authority's stations and trains, making them somewhat of an innocent bystander in the fight between Anonymous and BART.