Best Buy nukes tablet partners, resumes HP TouchPad sales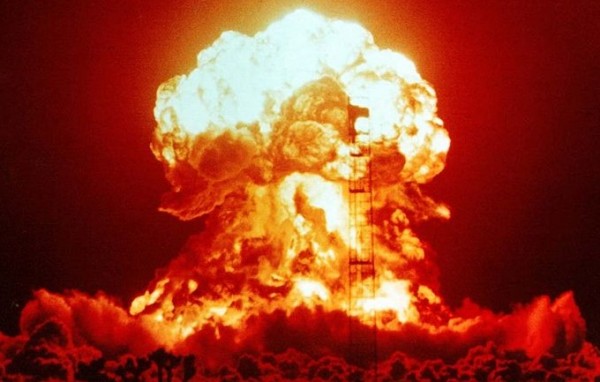 So much for my heaping praise on Best Buy. The retailer has decided to unload its unsold stock of TouchPads after all. It's an atomic blast that will have grave consequences for Best Buy and, more importantly, its other tablet partners. Apple might just laugh all the way to the bank.
The problem is this: Best Buy is sitting on an inventory of as many as 245,000 TouchPads -- or was yesterday. Today, who knows how many there will be for how long. By midday yesterday, cheap TouchPads were sold out pretty much everywhere, except HP online. Today, Best Buy owns TouchPad sales and already has sold out its online stock. Now it's up to retail stores to clear inventory. Last week, my local Best Buy sold the 16GB TouchPad for $499.99. Today it's $99 -- $149 for the 32GB model -- for an attractive 9.7-inch tablet, running the well-reviewed WebOS.
Who's going to buy Motorola XOOM or Samsung Galaxy Tab 10.1 today -- even the hot-selling iPad 2 -- when TouchPad is 99 bucks? Those other tablets all start around $500. Best Buy should have stuck with the plan to return unsold units to HP and betting they would end up in a landfill somewhere.
Why is there a problem? Because $99 is the magic number. Last week, we got into an impromptu group discussion about tablet prices here at Betanews and what a $99 price point could do for sales -- that is from, say, Apple, Motorola, Research in Motion, Samsung or the like. There was general consensus that $99 -- I argued even $199 -- would set sales aflame. Well, there's a fire sale now, with an attractive tablet, running a sweet operating system, from a major brand.
This fire sale is going to reset consumer expectations about tablet prices -- at least at Best Buy, which by retail store reach, is the largest distributor of these devices in North America (by volume, Apple Store sells more). The company has set off the TouchPad atomic bomb right in its own stores. Sending TouchPads back would have limited collateral damage to fallout blowing in from other retailers and HP.
Think about the appeal of a quality $100 tablet. People are clamoring to buy a product with no future. HP isn't going to make any more. There won't be new cases or peripherals. Meanwhile WebOS' future is uncertain. Still people are fighting to pay. They'll demand that price again. Expectations will be reset.
The other problem is existing stock of other tablets. The fallout will linger over other manufacturers' devices for some time, quite likely through the holidays. Among Best Buy, HP and other retailers, a good half million TouchPads will flood the market this weekend. Manufacturers are shipping about 12 million tablets per quarter -- Apple over 9 million in second quarter. So the rest of the market divvies up perhaps 3 million units -- one-sixth of which will go to obsolete TouchPad. The fire sale will make it harder for Best Buy to sell other tablets, because pent demand for a quality, low-cost tablet was filled. Now who's going to buy anything else?
RIM already is on the brink with PlayBook, and Android tablets like XOOM and Galaxy Tab 10.1 are just starting to get their sales footing. Quite likely, HP's dumping cheap TouchPads will force Motorola, RIM, Samsung and other tablet makers to ship less inventory for fourth quarter because of the atomic fallout in Q3.
Strangely, Apple is likely to be biggest benefactor from this unprecedented sales event. While iPad 2 sells alongside competing tablets at Best Buy, it stands alone at Apple's more than 300 retail stores. There Apple cleverly uses iPads as interactive, touch displays, which surely boost sales. Meanwhile, iPad 2 is the hot-selling tablet, which Apple aggressively markets and which also is overwhelming market leader. Apple will likely take a short-term sales hit, but I expect iPad 2 to recover.
I'm not nearly as confident about competitors. Many may have to reconsider pricing. Consumers might benefit from all this, if tablet prices suddenly fall. But manufacturers will lose margins, forcing some to exit the business. That outcome could also benefit consumers, if competition consolidates around a few manufacturers' products. Meanwhile Apple will slop up sales.