Hulu attracting bids of up to $2 billion, say reports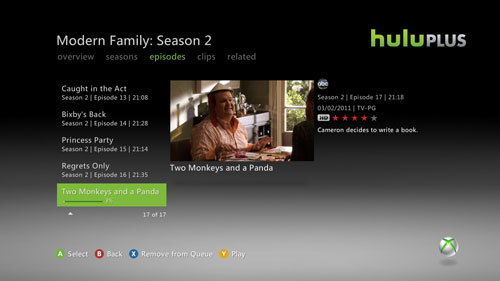 It's no secret that Hulu is shopping around for a suitor: new reports indicate that process is well on its way. Bids are due by Wednesday, and it's expected they will range between $500 million and $2 billion, according to the Wall Street Journal.
Several suitors are said to be in the running including Google, Yahoo, Amazon, and DirecTV. There also have been rumors that Apple may be interested too: the WSJ's sources have not confirmed that.
Hulu -- a joint venture of Walt Disney, News Corp, and Comcast-NBC Universal -- would be valuable to whomever buys it. Given it is the primary online distribution point for three of the US' four major broadcast networks, the owner would gain the rights to a wealth of content.
In any case, the agreement would need to be favorable to the networks, as they stand to lose the most control in a sale. Under new management, the broadcasters would have to treat Hulu as it would any other digital distributor of its content.
That important point is why many of the discussed deals have involved a licensing and or exclusivity clause, making a site more valuable to the buyer and ensuring positive terms for the content owners.
Due to these factors as well as what appears to be a disparity between what potential buyers want to pay and what Hulu executives were looking for, chances of a sale have been put at no more than 50 percent.