Google Might buy Hulu? Make it TiVo, too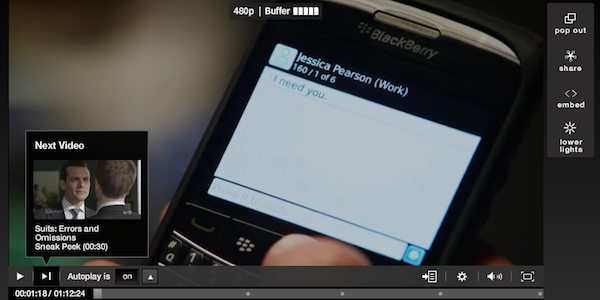 Los Angeles Times reporters Jessica Guynn and Dawn Chmielewski claim that Google "is in preliminary talks to buy online video pioneer Hulu, people familiar with the situation said". Microsoft and Yahoo also are suitors. Last week, Hulu went on the selling block, setting off a tizzy of speculation about whom -- and rumors, just like this one.
Generally, when negotiations are serious, they never leak out, and "preliminary" means just that. Companies have preliminary talks every day about partnerships and acquisitions that go nowhere. Talk is cheap. Buying a company isn't, which is one of many reasons why leaks about talks generally mean nothing more or that one side or the other seeks leverage. The leak about Google could be purposely done to get a more serious suitor to ante up more cash.
I recently sent round some reporting pointers to Betanews writers. Among them: "When given leaks always ask two questions when evaluating: Why? Who benefits?" That's really the question here. Who benefits most from the leaked information? Google unlikely benefits. Hulu is most likely.
Another question to ask is easier: Does Hulu make sense for Google? There are a number of ways to answer that question:
1. Google is looking for professional content. YouTube may mostly be about user-generated content, but Google is branching out to television programming and movies. Hulu has lots of licensed content already and existing relationships in place.
2. Hulu is popular, and nearly as much as YouTube. Last month, Citi analyst Mark Mahaney looked at the most popular video services, based on a survey asking people what they use. More than 69 percent said YouTube, followed by Facebook (27.1 percent), Netflix (24.5 percent) and Hulu (22.5 percent). ComScore ranks sites differently, by unique views. By that measure, in May, YouTube was tops, followed by VEVO, while Hulu ranked tenth.
However, Hulu's ranking is considerably higher when measured by time online. The more time someone spends on a site, the more ads he or she will see, particularly with video content. YouTube ranked No. 1 again, with average 311 minutes per view -- followed by Hulu with 217.8 minutes. VEVO ranked third at 105.1 average minutes per user. The amount of time online should be very attractive to Google from an advertising perspective.
3. Google should want to keep Hulu from Microsoft, which could use the site/service for Bing and its online ad platform. About six months before Google paid $1.6 billion for YouTube in 2006, Microsoft passed on a chance to acquire the then startup for $500 million. Hulu would be not just a prize but possible redemption for Microsoft CEO Steve Ballmer.
4. Google TV needs Hulu. Right now Hulu content isn't available for Google TV, but it should be. It would be ridiculous for Google to buy Hulu only for this reason. At the least, preliminary talks might lead to a licensing agreement.
I'm wondering. Why stop at Hulu? Google TV also is missing a DVR. Why not add the category inventor to the Google family? I'm talking TiVo. Yes, Google recently bought Sage TV, but TiVo is the market pioneer and has much stronger brand affinity. TiVo is still a verb for TV recording to many people, like Xerox for photocopying. Bloomberg has an insightful news story today looking at the dollars and sense of a TiVo acquisition.
Hulu and TiVo would be a helluva combination, representing two ends of modern era video consumption -- with similar objective: Letting people watch what they want when they want instead of as determined by TV networks.