Windows XP was two products worth of development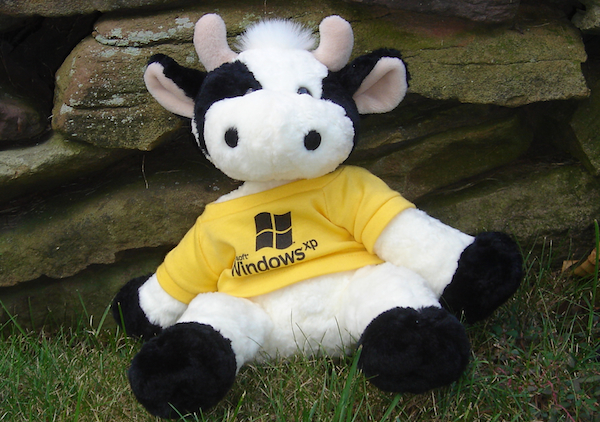 Fourth in a series. I remember something from the Windows XP rollout in New York City. At the Marriott Marquis in Times Square, Gateway gave out these. Mo-o-o-o-o.
I recall that it was common to criticize XP early on as being a minor update to Windows 2000, as in Windows 2000.1. There may have been something to that, but the operating system developed into much more.
Windows XP had the bad luck to be mainstream when the security sh*t really hit the fan and Microsoft recognized that they had done a bad job at it. XP SP2 was such a major change internally that there was considerable sentiment inside Microsoft to call it a new version of Windows.
Thus, a currently up-to-date copy of Windows XP is profoundly different than what came on the gold code disk 10 years ago today. Windows XP really was at least two products worth of developments.
Photo Credit: Larry Seltzer
Larry Seltzer is a freelance writer and consultant, dealing mostly with security matters. He has written recently for Infoworld, eWEEK, Dr. Dobb's Journal, and is a Contributing Editor at PC Magazine and author of their Security Watch blog. He has also written for Symantec Authentication (formerly VeriSign) and Lumension's Intelligent Whitelisting site.