FCC restarts review of T-Mobile/AT&T deal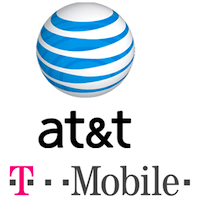 The Federal Communications Commission told AT&T Friday that it had received enough information on its proposed $39 billion merger with T-Mobile, and would restart the clock on its review. The agency had already spent 82 days of the 180 it typically takes for large deals.
FCC officials "stopped the clock" in July, saying they needed more information on the economic modeling of the deal vis a vis its possible anticompetitive effects. Competitors such as Sprint have been the most vocal about the negative effects, even equating it to the return of "Ma Bell."
While the FCC rarely hits its deadline, the 180-day timeframe is used as a guideline for companies to plan their merger process. If it is followed, we could see the merger complete as early as the end of the year, although most don't expect an approval -- if at all -- until early 2012.