Apple rolls out beta of iTunes Match for developers

iTunes Match, the iTunes portion of Apple's iCloud was rolled out as a developer beta last night. The service scans a user's local library of music files and mirrors the content on an iCloud server so it can be accessed on any connected device. The service will cost $24.99 per year and let users store as many as 25,000 songs.
In the message Apple sent to developers last night (embedded below), the company noted that developers participating in the beta of iTunes Match will receive "an additional 3 months for free with their 12 month paid subscription."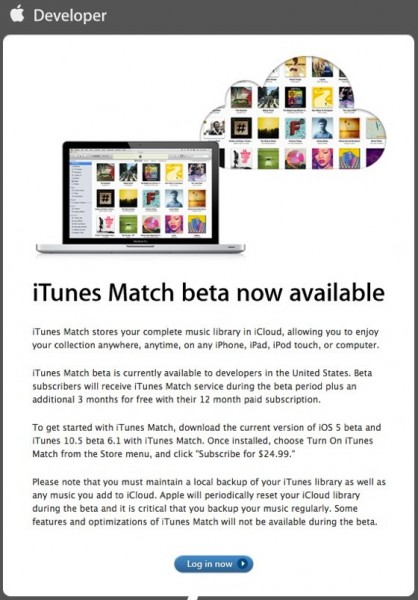 It is not clear whether this means the beta will last for three months and launch in December, or if it simply will be a reward for being an early participant in the cloud music service.