Lenovo Ultrabook moves in on MacBook Air's turf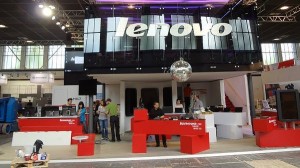 Aiming to fight Apple's MacBook Air on one of its primary advantages -- its size -- Lenovo on Thursday introduced its Ultrabook, claiming it is thinner than Apple's signature ultra-thin laptop.
Indeed, at .6-inches thick, the Lenovo Ultrabook U300S comes in slightly thinner than the Air's .68 inches. The laptop is part of a broader effort introduced by Intel in May to revive interest in laptops overall. The chipmaker is rightly worried about tablets, a device category Intel does not have a strong foothold in. Thus pushing these ultra-thin laptops has become a major part of its current business strategy.
Like the MacBook Air, the U300S uses a unibody construction. This allows manufacturers to shrink down the size of the casing while maintaining strength, and also reduces the weight of the laptop overall. The U300S weighs around 2.2 pounds, more than a half pound less than the Air.
Consumers will have the option of up to a 1.8GHz Intel Core i7 processor and 256MB of storage space using a solid-state drive; 4GB of DDR3 memory will come standard on the device.
Lenovo is also making some pretty hefty claims when it comes to battery life. It says the average user should be able to squeeze some eight hours of use, and a month on standby. The battery will also allow for rapid charging -- 50 percent of capacity in 30 minutes, the company claims.
While the U300S will come standard in a graphite grey casing, Lenovo says it plans to offer a limited edition Clemintine Orange model. Pricing starts at $1,199.99 and is slated to become available in November.