Sprint files antitrust lawsuit against AT&T, T-Mobile merger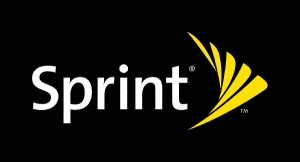 On the last day of August, the U.S. Department of Justice filed an antitrust lawsuit in the District of Columbia to block the proposed merger of national wireless network operators AT&T and T-Mobile. Tuesday, competing national carrier Sprint Nextel announced it had filed a similar antitrust suit in federal court, saying the $39 billion merger is, in short, illegal.
"Sprint opposes AT&T's proposed takeover of T-Mobile," a statement from Susan Z. Haller, vice president of litigation at Sprint, said today. "With today's legal action, we are continuing that advocacy on behalf of consumers and competition, and expect to contribute our expertise and resources in proving that the proposed transaction is illegal."
Sprint has already been very outspoken about the potential harm it sees coming from the merger, and CEO Dan Hesse has said the merger would stifle competition and growth, and that "wireless innovation will be jeopardized" if it passes.
"AT&T's proposed takeover of T-Mobile is brazenly anticompetitive," Sprint's complaint says. "In one fell swoop, AT&T's proposed purchase would eliminate one of four national competitors and marginalize a second (Sprint), pushing the market back toward a 1980s-style cell phone duopoly that would force consumers to endure higher prices and be denied the fruits of vigorous innovation...No matter how market shares are measured – all wireless services for consumers, postpaid wireless services for consumers, wireless services for business and governmental accounts – the proposed transaction would leave AT&T controlling in excess of 40 percent of the national markets, and would give it the ability to exercise market power both unilaterally and in coordination with Verizon, as these Twin Bells together would control more than three quarters of all wireless services."