Google Wallet pay-by-phone system makes early appearance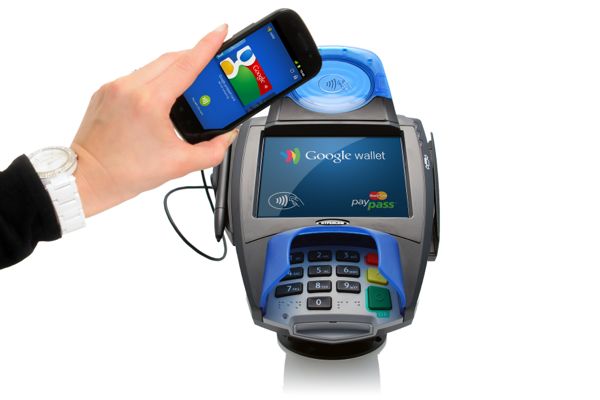 Google Wallet, the mobile payment system that takes advantage of Android's Near Field Communications (NFC) capabilities, launched on Monday.
Google first announced the service last May, and the search company showed how users could enter their credit card information into the Google Wallet app, and then tap their phone on an NFC reader to make payments. Citi, MasterCard, First Data and Sprint were the first financial and carrier partners to go along with the service, and approximately 15 retail partners announced their support for the "single tap" payment program as well.
Monday morning, a CNET story appeared to break an embargo, announcing the Google Wallet service and then disappearing before Google actually issued an official launch statement. This report was then followed by sightings of Google Wallet terminals in the wild.
The service will likely have an official announcement some time today. UPDATE: Google officially launched the service Monday afternoon, and announced that Visa, Discover and American Express have also made their NFC specifications available to Google Wallet, and that they'll be present in future versions of the service.