LightSquared reveals its own device for fixing GPS interference issues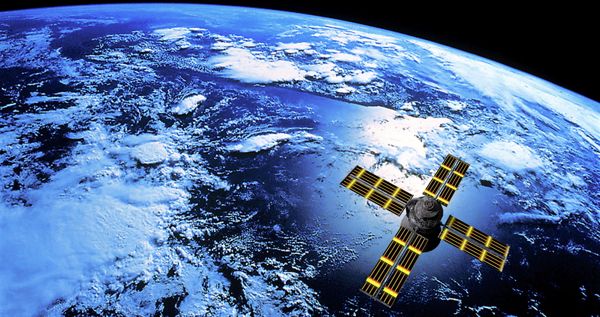 LightSquared is a still-under-construction wholesale 4G network that utilizes the "L band" for part of its communications infrastructure. This block of frequencies was formerly used in satellite communications, and was re-banded for mobile broadband use in the FCC's project to add 300MHz of spectrum to wireless data communications by 2015.
Due to the L-band's close proximity to frequencies used in satellite communications, about half of the frequencies LightSquared planned to use in its network were shown to cause interference on some GPS receivers.
The "Coalition to Save our GPS" called the interference issue one of "life or death", so LightSquared reduced its proposed base station power, which the company said would reduce its interference to about 200,000 devices. It said a simple five-cent filter could be installed to prevent issues with the rest.
The GPS industry did not accept these changes, and continued to pressure the company to come up with a solution.
Just yesterday, the coalition said, "LightSquared has always been prohibited from interfering with GPS, and it should have done its homework on this critical issue before spending its investors' money. It is not the fault of government GPS users or the GPS industry that LightSquared has failed to offer proposals that actually solve the problem. LightSquared must accept the responsibility to provide technical proposals that do resolve the problem, as well as its financial responsibility to address any interference issues that it cannot resolve by technical proposals."
Today, to prove that it had been doing its homework, LightSquared unveiled a prototype GPS device that it had been developing with Javad GNSS that eliminates interference for high-precision GPS devices.
"This interference problem is not a difficult one to solve, once you decide to solve it," Javad GNSS founder Javad Ashjaee. "We've begun manufacturing preproduction models and expect to have 25 available within two weeks – we are not talking in hypotheticals here."
Javad GNSS took existing receivers and reconfigured their filters and linear amplifiers to make them completely compatible with LightSquared's bottom 10 MHz of spectrum, the area found to cause interference. The company today said it is simple, inexpensive, and only took days to develop.
"The tests conducted so far by the GPS industry did not take into account the GPS modernization plan that is in place," said Dr. Ashjaee. "Since we have demonstrated that LightSquared can certainly coexist with the current GPS satellite signals, the coexistence will be even stronger when the new GPS satellites with modern L1C, L2C and L5 un-encrypted codes are launched."
The Coalition responded by saying "LightSquared…ignores that fact that availability of new products, even if confirmed, does not address this very large existing base of equipment. If and when solutions are available, LightSquared must accept responsibility for paying to replace the existing base of existing equipment with new products."
Photo: Neo Edmund/Shutterstock