Verizon stands against Apple in Samsung patent dispute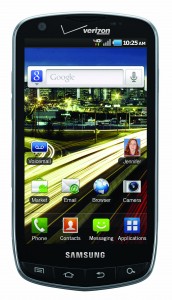 You'd think that Verizon would show more gratitude. Everyone knows how important iPhone is to America's largest cellular carrier. We know because the rabble of pro-Apple bloggers and journalists (and, whoa, there are so many) told us so. Over and over and over again. But, no, Verizon isn't showing gratitude or loyalty to Apple at all. Last week, the carrier filed a legal brief with the United District Court for the Northern District of California asking a federal judge to reject Apple's request for preliminary injunction against four Samsung devices. A hearing is scheduled for the afternoon of October 13.
The filing is really unsurprising when looked at rationally. Verizon has much more invested in Android than iPhone. The devices in question use Verizon's 4G LTE network. Holiday sales are another consideration. The latter two points are among the cornerstones of Verizon's arguments for why the judge should reject Apple's request for preliminary injunction. Then there is that pesky loyalty thing. iPhone 5's launch is imminent, and Verizon will be one of the major beneficiaries. So why risk the Apple relationship? If the judge doesn't wonder, perhaps you should.
Apple is asking the court to issue an immediate preliminary injunction against four Samsung devices: Droid Charge, Galaxy S 4G, Infuse 4G and Galaxy Tab 10.1. I've repeatedly observed that Apple's patent and other intellectual property claims are selective: Against devices that compete against iPhone. The three smartphones and LTE version of the Tab 10.1 all offer faster data bandwidth than does iPhone 4.
Verizon offers two of the four products: Droid Charge and Tab 10.1, which both run on its LTE network. Only four of Verizon's smartphones are LTE; Galaxy Tab its legal filing as much about Android vs iPhone as anything else. Verizon has made tremendous investments in Android, particularly the Droid brand, which it controls. For example, Verizon launched the original Droid with a $100 million advertising campaign in autumn 2009.
Whether or not its main goal, Verizon has taken a stand for Android by filing on Samsung's behalf. For good reasons, that's where the sales are. According to data Nielsen released today, 56 percent of new smartphone acquirers bought a device running Android in August. Just 28 percent bought iPhones.
From Verizon's filing, about its LTE network:
An injunction would prohibit some of the newest, most advanced wireless devices sold today and impede the growth of Verizon Wireless's high-speed 4G network. The accused Samsung devices are among the few products that can access Verizon Wireless's next-generation high speed network and, therefore, are among the most sought-after devices by early-adopting consumers -- a critical market segment in the industry. Verizon Wireless has invested and is investing billions in developing and deploying its next-generation Long Term Evolution (LTE) 4G network; that investment depends on consumers having access to devices that can make use of that network.
How big an investment? Verizon says it has spent $65 billion on the LTE network, which includes $9.6 billion for spectrum purchased in 2008. The LTE network launched on Dec. 5, 2010 in 39 markets and will reach 175 markets -- and 185 million people -- by end of this year. By the way, that 39 markets is from the legal filing, but advertisements on Verizon's website says 26 markets.
From Verizon's filing about its LTE devices:
Samsung is one of only six manufacturers (including HP, HTC, LG, Motorola, and
Pantech) that has developed and is offering a limited number of such devices today. Moreover, the motion to enjoin Samsung's devices comes at a critical moment: when Verizon Wireless is expanding its LTE network to paying customers and right before the holiday shopping season. The proposed preliminary injunction would affect only Samsung devices that make use of wireless carriers' next-generation networks.
During second quarter, Verizon sold 1.2 million LTE devices. "The Samsung Droid Charge, one of the smartphones at issue in the motion, is one of the marquee products offered by Verizon Wireless to showcase its LTE network. Samsung's Galaxy Tab 10.1, which is also the subject of the motion, is the first LTE tablet sold by Verizon Wireless". Verizon started selling the Tab 10.1 LTE on July 28.
Verizon makes two major arguments about why an injunction would either be unfair or harmful. Why it's unfair:
The utility patent at issue in the motion has nothing to do with the 4G network technology that makes the accused smartphones and tablet uniquely attractive to consumers. Instead, the patent covers the way documents can be viewed on the devices. There are nearly two dozen other devices accused in the current lawsuit that are not part of Apple's preliminary injunction motion. But those devices are mainly older devices that are not designed to make use of Verizon Wireless's and other carriers' next-generation networks. Thus, the proposed injunction would disproportionally affect the very devices that are most critical to adoption and expansion of Verizon Wireless's next-generation network.
Why the injunction would be harmful, according to Verizon:
The harm from a preliminary injunction would be substantial to both consumers and Verizon Wireless. Consumers cannot benefit from the billions of dollars that Verizon Wireless has invested in its next-generation network unless they can purchase and use 4G devices compatible with that network.
Protecting against consumer harm is one of US competition law's primary objectives. I'm not a lawyer and don't feel competent to evaluate the likelihood the judge would accept this argument, particularly from a third-party with no real legal standing in the case.
Additionally, Verizon asserts that an injunction against Samsung LTE devices would be devastating, because:
The carrier has so few other LTE devices available to use
Should Samsung re-engineer its LTE devices, they would return to market too slowly
LTE adoption is at the crucial early-adopter stage, where loss of the LTE devices would discourage adopters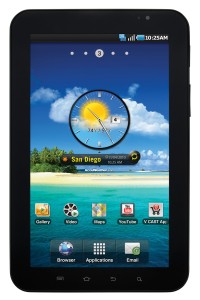 "An injunction that limited the availability of 4G devices in the market could substantially reduce the number of customers who could or would purchase those devices", Verizon's filing asserts. "Such a loss in sales of 4G devices, in turn, undermines the business justification for continuing to expand Verizon Wireless's LTE network".
More: "The rate of technological changes in the wireless industry further exacerbates the harm from impeding early adopters' access to 4G devices. For example, analysts predict that consumers will replace 50 percent of their smartphones and 30 percent of their tablets within two years".
I probably shouldn't start rumors, but...Surely Verizon must know by now if iPhone 5 will support LTE. Could it be inferred from this that iPhone 5 won't be LTE?
Verizon also presents the holiday sales as another area of harm the preliminary injunction would inject:
The harm from the proposed preliminary injunction would be increased if it issued during the holiday and year-end sales season. Holiday sales form a significant percentage of Verizon Wireless's yearly revenue. Verizon Wireless has been preparing for the holiday period for months. Its build-up to this season has involved ordering smartphone and tablets, developing and launching new marketing campaigns, and training additional sales personnel. The holiday season will begin in November, with holiday commercials starting the first week of that month. If an injunction issued in the midst of the holiday season, after Verizon Wireless has begun its holiday sales campaigns, the time and money spent on those campaigns would be lost.
Verizon then also claims that the injunction would have larger economic impact, which includes employment. That reads to me more like a political than legal argument. But it's timely nevertheless.
That's the gist of the Verizon filing. I intentionally left out the legal nuances and case law. The purpose of this news report is presenting Verizon's rationale and its context. Something else: I'm more than a day late on this story because I chose to get the legal filing rather than cite FOSS Patents, as most of my peers did yesterday. I wanted to read and report on the original source material -- the legal filing -- rather than have it selectively filtered by FOSS Patents' Florian Mueller. Yesterday, on Google+ I wrote about the single-sourcing problem plaguing online news reporting today. Having actually read Verizon's filing, I must say that Mueller's analysis is unreasonably conspiratorial.
Musical accompaniment while writing this story -- album "Torches" by Foster the People.
Photo Credits: Verizon