Is that Google Chrome or malware on your PC?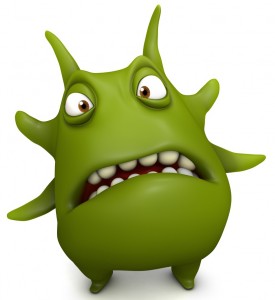 Is Google Chrome suddenly not working for you? If Microsoft Security Essentials is installed on your PC, that's likely explanation. It seems that, well, ah, that the security software is misidentifying the browser as malware. Oh, Microsoft you wish! With Chrome market share going up, surely someone at Microsoft sees the Google browser as an infestation to be purged.
But ribbing aside, it's just one of those glitches that sometimes occurs with software. But surely there's a script here somewhere for how Microsoft would like to remove unwelcome software on your Windows PC. Gone it is. If you're affected, it's possible Security Essentials has identified Chrome as "PWS:Win32/Zbot" and removed it from your PC. Quick! Where's the Internet Explorer 6 installation disc? :)
"We are releasing an update that will automatically repair Chrome for affected users over the course of the next 24 hours", Mark Larson, Google engineering manager, blogs. Meanwhile, Google offers a quick fix, "if you want to fix the problem with Microsoft Security Essentials and restore Chrome manually".
Now this is where things get fuzzy for me. Because Larson says Security Essentials removes Chrome but later says you'll have to do this. By the way, if Chrome is working for you, stop reading now and grab a cup of brew. You're okay. If Chrome isn't working, you might not even be reading this. But, hey, one can hope.
The first step is easy. Update Security Essentials. You'll also need to update Chrome, but only after updating Security Essentials' signature file, which you want to be at least 1.113.672.0. Next up: Uninstall Chrome. Larson offers instructions, but I can't imagine many, if any, Betanews readers will need them.
After you've wiped out Chrome -- honestly, Microsoft should release a PC arcade game for this; blast the bejeebies out of that four-color logo -- it's time to reinstall Chrome. Assuming you really don't have IE6 installed, which Google sites don't support anyway, it's time to download and install Google's browser. Hopefully, your Windows PC has IE9 installed. Say, you might want to try it on for awhile, and see if it's a better fit than Chrome.
But if you must download that piece of malware called Chrome (Microsoft says it is), do so and reinstall it. Duck and cover, and you're done.
Art Credit: Albert Ziganshin/Shutterstock