Apple: 250 million iOS devices have sold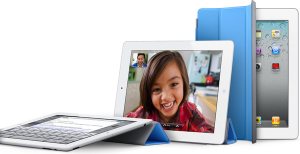 At Apple's "Let's talk About iPhone" event today, CEO Tim Cook revealed the sheer size of Apple's reach by announcing the company has sold 250 million iOS-powered devices. Interestingly, though the event is dedicated to iPhone, the iPhone makes up only a small part of this total.
Naturally, the biggest segment of this comes from the iPod, which commands a 78% percent market share in the personal media player business. Cook said some 300 million iPods have been sold around the world, and 45 million of them were sold in the year that ended in June.
This is followed by the iPad, which has a 74% market share of the mobile tablet market. Part of the big success of the iPad has been in its adoption in enterprise and public sectors. Cook says 92% of Fortune 500 companies are testing or deploying iPads, every state in the U.S. has at least one iPad pilot program or deployment in place (and a thousand schools have programs where each student gets an iPad), and 80% of the top hospitals in the U.S. are testing iPad deployments.
Smartphones are actually the market that iOS has the strongest competition in globally, and though Apple says iOS holds 43% share of the domestic smartphone market, it holds only about 5% of the global market.
The company doesn't have quite the first mover advantage it had in Mp3 players and tablets, so this could affect the company's strategy moving forward.