iOS 5 update improves video conferencing for LifeSize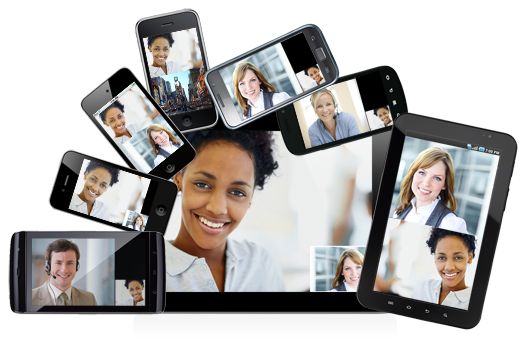 Today, Logitech's video conferencing subsidiary LifeSize announced that its ClearSea mobile video conferencing system is immediately available for iOS 5, and that it will offer support for the iPhone 4S in November.
Last July, LifeSize announced it had acquired Italian mobile video conferencing company Mirial, who was building enterprise video conferencing solutions for consumer mobile devices. ClearSea is a product of Mirial's work and addresses the growing trend of "Bring your own Gear to work," also known as The consumerization of IT.
We asked LifeSize if the new iPhone and update to iOS are major drivers for video conferencing, since in the last week, a few other companies have introduced new iOS-centric enterprise video chat apps, even though forward-facing video chat cameras have been a common feature in high-end smartphones for more than a year.
"First, the quality. It's becoming possible to do high enough quality video and audio with hardware acceleration," said Rafi Anuar, product manager for LifeSize. "On the iPhone and iPad, the receiving end has been good for a generation now, but the sending side hasn't exactly been the best. We expect with the upgrades to iOS and the iPhone hardware that the send side is going to improve."
"Secondly, and this is something that ClearSea excels at specifically, is standards-based interoperability," Anuar said. "Facetime ships with the device, but it's not compatible with non-Apple hardware or standard communications protocols like SIP and h.323. In fact, no other application can fit into that broad infrastructure today except LifeSize."
LifeSize ClearSea supports Windows and Mac OS clients as well as Android and iOS, and is available beginning at $8,000 for 6 simultaneous participants.