iPhone 5 rumors: they all boil down to baseband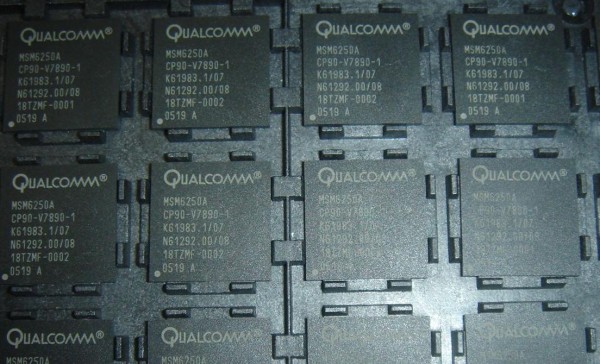 Today, Apple is expected to announce its new iPhone somewhat more quietly than it has in the last couple of years, with no live webcast for the world to tune into, relying instead on the traditional press conference to get the word out.
Of course, the very existence of the press conference is enough to send the rumor mill into a frenzy, and speculation about Apple's "Let's talk iPhone" event today has conjured up quite a few fantastic stories.
The Wall Street Journal piqued everyone's interest with a story saying that third-place network operator Sprint will 'Bet the Company' on iPhone, with a commitment to buy some 30.5 million iPhones, which would lose money for the company until 2014.
This particular rumor was conflated with other rumors into a story that the iPhone 5 will be exclusive to Sprint, and be 4G-capable.
Sources, of course, were unnamed, but Sprint announced that it is doing a live webcast on Friday outlining its 4G network upgrade, which could have contributed to the rumor.
The Wall Street Journal, however, followed up and said no, it won't be LTE or WiMAX capable at all.
Even more "unnamed sources" say that there isn't an iPhone 5 at all this time, and it will instead be an iPhone 4S, and the reason Sprint will be able to offer it is because it is equipped with a universal wireless radio similar to Qualcomm's Gobi, the multi-standard world baseband chip that has found its way into a number of products, including Google's original CR-48 Chromebook.
This, ultimately, is the root of the rumor, and it began one year ago: that the iPhone would switch to Qualcomm baseband chips, after Intel purchased Infineon AG's wireless division for $1.4 billion last year.
So whatever the other bells and whistles of the next iPhone happen to be today (new processor, more RAM, better camera, et cetera ad mortem) one of the major important things to consider will be the baseband chip, who supplies it, and how it connects the new device.