25 days left for HP's board to decide the future of its PC business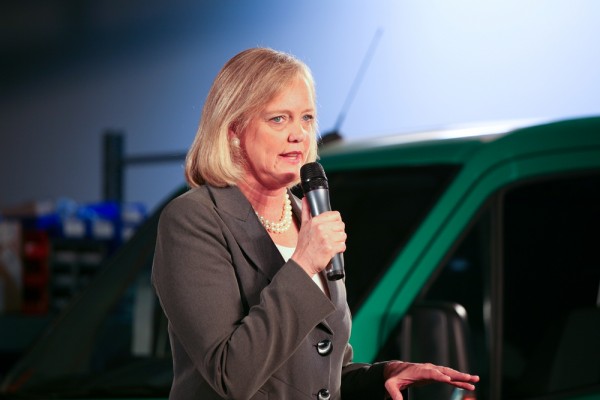 According to statements made by Hewlett Packard's new CEO Meg Whitman yesterday, the fate of HP's Personal Systems Group could be sealed by the end of October.
HP's board of directors has been strategizing effective "alternatives" for the PSG (also known as the group that handles the company's market-leading consumer hardware), and announced on August 18 that these alternatives could include a separation of its PC business into a separate company through a spin-off, outright sale, or other transaction.
"The best thing we can do is to get to a decision on PSG as fast as possible," said Whitman, in the conference call when she took the helm at HP a little under two weeks ago. "This decision is not like fine wine. It's not going to get better with age."
HP says the Personal Systems Group is worth approximately $41 billion, and according to market research firms IDC and Gartner, it remains the world's number one PC vendor in terms of shipment volume and market share. However, the global PC market is suffering through a period of heavily diminished demand due to excited consumption of smartphones and media tablets.
"While PCs will continue to be much-used devices, they're no longer at the leading edge of computing," said Mark Dean, IBM's CTO for the Middle East and Africa in August. "They're going the way of the vacuum tube, typewriter, vinyl records ... and incandescent light bulbs."
Six years ago, IBM went through the same thing HP is going through now. When it sold its Personal Computing Division to Lenovo in 2005, it was worth $180 billion. Lenovo paid IBM just $1.25 billion and took on IBM's $500 million financial liabilities. In turn IBM took an 18.9% ownership stake in Lenovo, which has been decreasing as the years pass.
HP will post its fourth quarter earnings on Monday, November 21, so an October decision for the future of the PSG will have some impact on the company's 2011 numbers, even if the actions aren't expected to take place until 2012 or 2013.