Tech loses a visionary: Steve Jobs dead at 56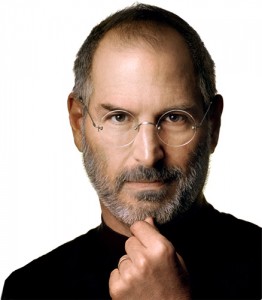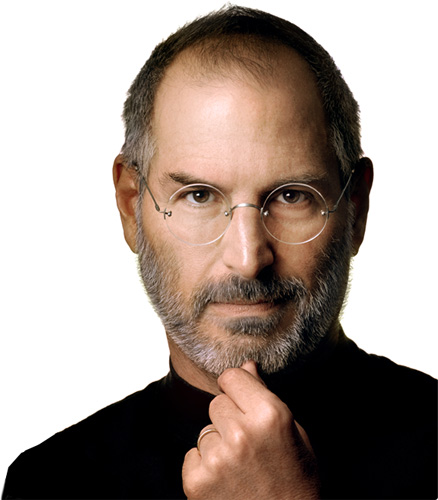 The tech world has lost one of its greatest visionaries: Apple has confirmed that Steve Jobs died on Wednesday due to complications from pancreatic cancer at the age of 56. Apple confirmed his passing on its website, although immediately did not give any further details.
A statement from Jobs' family said that he died peacefully surrounded by those he loved, and noted how much he cherished his family. They expressed their thanks to those that had passed on their well-wishes during his extended illness.
"We know many of you will mourn with us, and we ask that you respect our privacy during our time of grief," it read.
Jobs' death comes just a day after the company he founded introduced the iPhone 4S, the fifth mobile device in what has become a defining product line for the company. He was a notable no-show, and any mention of Jobs himself were curiously absent.
"Apple has lost a visionary and creative genius, and the world has lost an amazing human being", the company said. "Those of us who have been fortunate enough to know and work with Steve have lost a dear friend and inspiring mentor. Steve leaves behind a company that only he could have built, and his spirit will forever be the foundation of Apple".
The tech word also shared in Cupertino's grief, including Microsoft founder and chairman Bill Gates. "Steve and I first met nearly 30 years ago, and have been colleagues, competitors and friends over the course of more than half our lives". he said.
"The world rarely sees someone who has had the profound impact Steve has had, the effects of which will be felt for many generations to come. For those of us lucky enough to get to work with him, it's been an insanely great honor. I will miss Steve immensely".
Jobs' health had seemingly been declining rapidly over the past several months, which caused him to resign in late August, handing over control of the company to Tim Cook. Pictures later surfaced of Jobs on entertainment site TMZ.com, which many at the time thought were faked, but in the light of Wednesday's news were likely real.
It was Cook who broke the news to employees in a companywide e-mail earlier today.
While he did say the company would "soon" hold a celebration of Jobs' life, he also took time to express his own grief and admiration for the man he succeeded.
"No words can adequately express our sadness at Steve's death or our gratitude for the opportunity to work with him". Cook wrote. "We will honor his memory by dedicating ourselves to continuing the work he loved so much".
(See the rest of Apple CEO Tim Cook's e-mail on Jobs' death)
Apple has invited members of the public to share their thoughts, memories and condolences on the passing of Jobs at a special email address, [email protected]
Details on funeral arrangements have not been made public.
Betanews will continue to add to this report as more details become available.