Acer launches its first super skinny ultrabook in America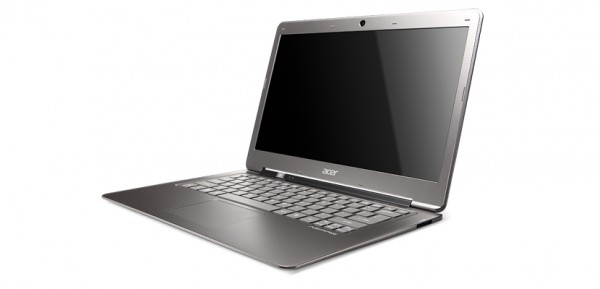 Acer's American arm announced on Monday that the brand's first thin-and-light ultrabook, the Aspire S3, has landed in North America, and it will be available for $899.
In addition to being Acer's first ultrabook, The Aspire S3-951 is the first ultrabook that has both an HDD for storage and an SSD integrated into the main board for instant on capabilities.
Acer first unveiled the Aspire S3 at the IFA conference in Berlin in September, and at the time said it expected the ultrabook to become the company's "star product."
Though there have been many thin and light notebooks released in the last two years from the likes of Asus, MSI, HP, Dell, Lenovo, and Sony, the form factor's real "star product" and benchmark is still Apple's Macbook Air.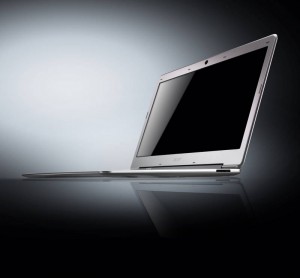 So let's see how Acer's Aspire S3 stacks up against its closest competitor in price, the baseline 11" Macbook Air 2011 model.
$899 Acer Aspire S3-951
13.3-inch LED-backlit display (1366 x 768)
12.9" x 8.52" x .51" 2.98 lbs
Second generation Intel Core i5 processor (aka Sandy Bridge)
4GB RAM
320GB HDD and 20GB SSD storage for Instant on
Integrated Intel HD graphics 3000
Acer Crystal Eye Webcam
SD/MMC reader, USB 2.0, HDMI
6 hours of continuous use
802.11 b/g/n
Bluetooth 4.0
$999 Macbook Air
11-inch LED-backlit display (1366x768)
11.8" x 7.56" x .68" 2.38 lbs
1.6GHz dual-core Second generation Intel Core i5 with 3MB shared L3 cache (aka Sandy Bridge)
2GB 1333MHz DDR3 SDRAM
64GB flash storage
Intel HD Graphics 3000
Facetime Webcam
two usb 2.0, thunderbolt
up to 5 hours active use
802.11 a/b/g/n
Bluetooth 4.0
Because of its use of an SSD for the OS and HDD for storage, Acer says the Aspire S3 can switch from asleep state to awake in as little as two seconds. When the unit has been asleep for eight hours in "deep sleep" powersaving mode, it only takes six seconds to start back up.
Retailers carrying the ultrabook have not yet been announced.