AT&T uses Android as one-size-fits-all solution for 5 different types of customers

National wireless carrier AT&T on Tuesday simultaneously announced five new Android smartphones, none of which are flagship devices for the carrier, but each of which answers the needs of a specific type of phone user.
For the Power User: Motorola Atrix 2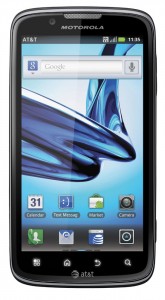 Following up on last year's breakthrough Motorola Atrix 4G, AT&T announced the Atrix 2 which is equipped with a 4.3" (960x540) screen, "4G" HSPA+ connectivity, a 1GHz dual-core processor, 1GB of RAM, 8 megapixel camera and front-facing VGA chat camera, enterprise-grade IPsec VPN, microSD encryption, and support for Enhanced Exchange ActiveSync. Like its predecessor, it also supports the Lapdock accessory, and has the Firefox webtop environment.
For the Businessman: Samsung Captivate Glide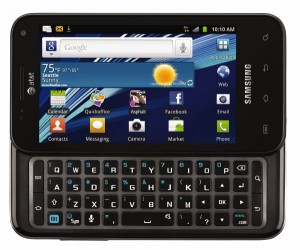 Another follow-up phone, the Samsung Captivate Glide is a QWERTY-enabled 4G smartphone that is the successor to last year's Samsung Captivate, AT&T's Galaxy S smartphone.
It comes equipped with a 4" Super AMOLED screen, a 1GHz Nvidia Tegra 2 AP20H dual-core processor, 1GB of RAM, HSPA+ connectivity, Android 2.3 (Gingerbread), 8MP Autofocus w/LED + 1.3MP front-facing chatcam, VPN support, on-device and SD encryption, Enhanced Exchange ActiveSync support for syncing email, contacts, calendar and tasks.
For the Teenager: Samsung DoubleTime
DoubleTime is a QWERTY flip phone with two 3.2" touchscreens, one on the inside and one on the outside. It's not a 4G device like the other two, and it is running on less powerful internals and software: a 600MHz Qualcomm processor, 260MB RAM, and Android 2.2 (FroYo). It also has a less-costly 3.2 Megapixel camera. This means the total package has a goodly amount of power and versatility, but no leading-edge hardware or software.
For the "General Consumer": Pantech Pocket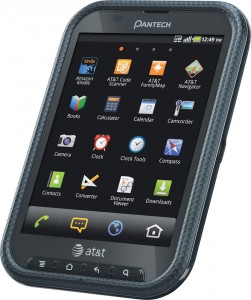 Pantech has historically provided mid- and lower-range devices in AT&T's portfolio that sport unique body designs, and the Pocket keeps this trend going in the Android realm as well. The Pantech Pocket's noteworthy design feature is that it has a 4" square (600 x 800) touchscreen instead of the usual "portrait" rectangular orientation. It runs Android 2.3 (Gingerbread), has a 5 megapixel flash camera, 600MB of internal memory plus a 2GB microSD card with support for cards up to 32GB in size.
For the pay-as-you-go Customer: AT&T Avail (ZTE)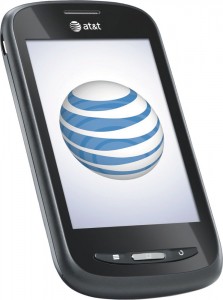 This is only the second Android phone to hit AT&T's GoPhone service (the first being the LG Thrive), and another in what promises to be an increasing number of phones from Chinese manufacturer ZTE. This device features a 3.5" touch screen, 5- megapixel camera and Android 2.3 (Gingerbread). While none of the devices AT&T announced today included their price, this is certain to be the cheapest of the bunch.