HP pulls a Netflix, decides against PC division spin-off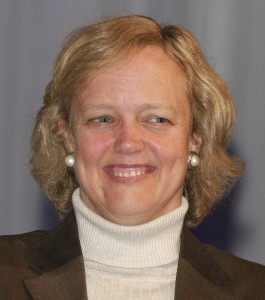 Hewlett-Packard on Thursday announced it will not spin off its Personal Systems group. For the last month, the company has been looking at possible "alternatives" for the PSG -better known as the consumer computer portion of HP that leads the global market- and one of the options the company discussed was turning it into a separate company, akin to what IBM did when it sold off its PC division to Lenovo more than five years ago.
"HP objectively evaluated the strategic, financial and operational impact of spinning off PSG. It's clear after our analysis that keeping PSG within HP is right for customers and partners, right for shareholders, and right for employees," said HP's new president and chief executive officer Meg Whitman. "HP is committed to PSG, and together we are stronger."
Ultimately, the company found that the PSG was too deeply woven into the global supply chain, IT and procurement structures for an effective spin-off to take place. The company today said "the cost to recreate these in a standalone company outweighed any benefits of separation."