Mozilla posts Firefox 8 day early -- get it now!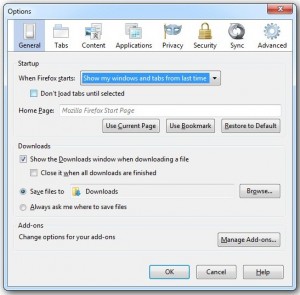 Mozilla has uploaded the final build of its open-source, cross-platform browser Mozilla Firefox 8.0 to its servers ahead of its official release tomorrow. Version 8.0 is the latest in a rapid series of releases from Mozilla that has seen development accelerated to rivals likes  Google Chrome.
Whereas version 7, released six weeks ago, concentrated on behind-the-scenes improvements, version 8 does feature some noticeable changes, including an Add-ons Compatibility Assistant plus an option for speeding up startup.
The new Add-Ons Compatibility Assistant only appears whenever the browser has been updated. It lists all add-ons, making it clear which ones have been disabled for compatibility reasons and inviting users to review all third-party add-ons, giving them the opportunity to disable any before the browser starts.
Another related new feature is that third-party add-ons can no longer install themselves silently -- instead the user will be clearly warned what's happening, provided more information about the add-on in question and allowed to block it if required.
Elsewhere, Firefox 8 includes a new option -- accessible from the General tab of the program's Options dialog box -- that can speed up startup on browsers that restart with a number of tabs open. Instead of the browser laboriously reloading all websites when first launched, the user can tick an option that will only load or reload the contents of a tab when it's first selected after launch.
One final obvious new feature is the addition of a Downloads entry in the History tab, allowing users to access previous downloads from the same window they access previous websites.
With the stable release of Firefox 8, expect to see Beta, Aurora and Nightly/UX channels to update to versions 9, 10 and 11 respectively tomorrow when we'll reveal what changes are making their way towards the stable channel. In the meantime, Firefox 8.0 Final is available now as a free, open-source download for Windows, Mac and Linux.