Kindle Fire may be hotter than iPad 2 this holiday season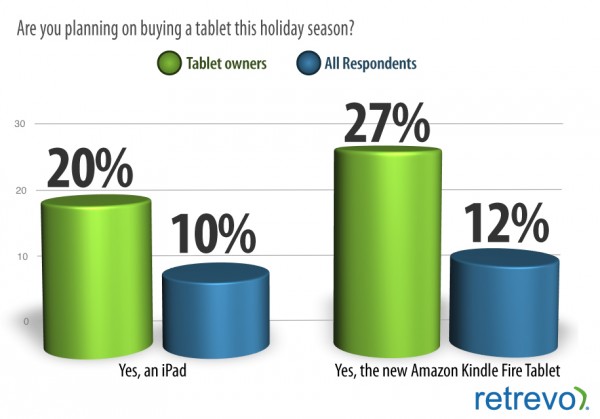 It looks like this will be a very good holiday season for tablet computers with only 31 percent of respondents to our newest Plus Study saying they are not interested in a tablet. Out of the remaining 69 percent who are interested in buying a tablet or possibly learning more about them, 44 percent of them would be willing to consider a smaller, 7-inch Amazon Kindle Fire. At the same time only 12 percent say they wouldn't even consider anything other than an iPad.
With this much "acceptance" of a smaller tablet and the large price difference, conditions seem right for the Amazon Fire to become a hot item this year. Although the study didn't ask specifically about the Barnes and Noble Nook, the recently announced, $249 Nook tablet could also be an attractive alternative to iPad.
Does Tablet Size Matter?
Although size is a very subjective aspect of a tablet computer, it looks like a 7-inch tablet could be very popular. In fact, this could not only help boost Kindle Fire sales but also Barnes and Noble's new 7-inch Nook Tablet as well as other smaller and lighter Android tablets. Perhaps there are a lot of iPad owners who feel the iPad is a tad heavy and difficult to hold in one hand because only about half the iPad 2 owners said the iPad was "just right".
Of course, that's not to say there won't be strong demand for 10-inch or 8-inch -- or some other sized -- tablet; in fact, we've heard rumors of a 10-inch (or 8.9-inch) Amazon tablet following close on the heels of the 7-inch Fire. On the other hand, iPad owners might be interested in a smaller, lighter iPad as well.
Dawn of the Two Tablet Household
We don't know if families are tired of fighting over the iPad or the new $199 Kindle Fire looks irresistible, but it appears that a large number of existing tablet owners are planning on buying another tablet this holiday season. To be honest, the numbers looked a bit high to us but that's what the data revealed.
Actually, the idea of the two tablet household is already here as we found more than 27 percent of iPad 2 owners indicating they owned another tablet. Curiously, when we include people who don't own a tablet the number of buyers looking at iPads and Kindle Fires are smaller and closer to each other. Could it be that tablet owners are more likely to buy a second tablet this year than someone buying their first tablet?
Conclusion
Up until now, no tablet has been able to compete with Apple's iPad. Operating System confusion and lack of "tablet" apps on the Android side may have helped keep Android tablets at bay -- however, the iPad 2 is starting to show its age and the new Kindle Fire is about to make the scene with a very attractive $199 price point. As popular as the Kindle Fire appears in this study, whether it lives up to expectations on things like battery life, performance, image quality, etc, the picture could get brighter or less bright for the Kindle Fire.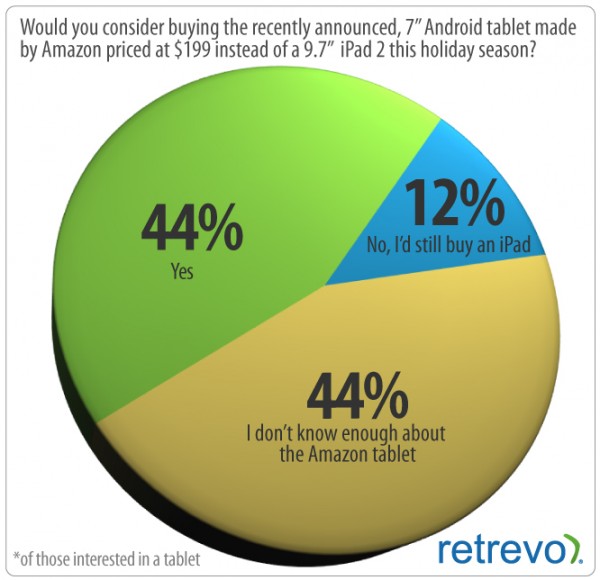 Amazon may also benefit from the timing of their tablet. With the iPad 2 nearly a year old and the iPad 3 rumored to not be available until next year (missing the holiday season), Amazon may have timed the launch of their tablet just right. We also think it's interesting that the strongest competition the Apple iPad may experience this season could very well come from book and content sellers (Amazon and Barnes and Noble) rather than other tablet manufacturers like Samsung and Motorola.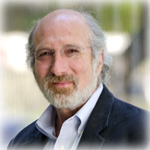 Andrew Eisner is Retrevo's resident gadget enthusiast. The former PC World executive producer helped establish Ziff Davis' premiere test lab, where he led a team testing the latest high-tech gear.