Authorities squash 150 sites that sell counterfeit professional sports attire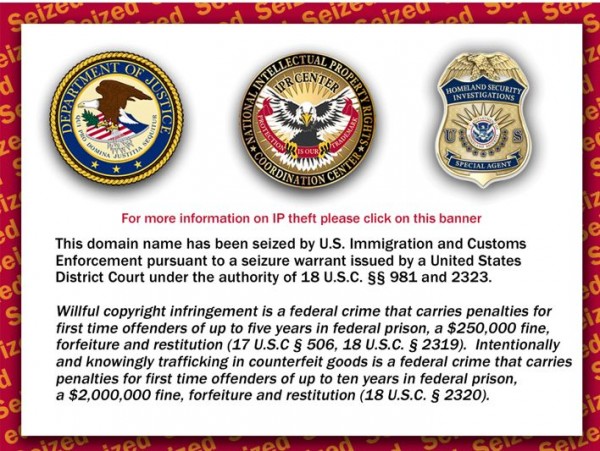 Department of Justice officials on Monday seized 150 domain names for selling counterfeit goods such as professional sports jerseys, golf equipment, DVD sets, footwear, handbags and sunglasses.
The U.S. Immigration and Customs Enforcement's (ICE) Homeland Security Investigations (HSI) announced the seizures today, as a continuation of "Operation Save our Sites," a federal initiative to crack down on counterfeiting and piracy on the Internet.
This action represents the single largest seizure since the operation launched in June 2010, and brings the total of seized domains to 350.
Of that total, 116 sites have been forfeited to the U.S. government, and many of the sites each run a public service announcement that discusses the effects of counterfeiting and copyright infringement. We've embedded the video below.
Though there were a few exceptions, practically all of the seized domains (PDF here) appear to revolve around professional sports. 118 of the 150 seized domains contain the word "jersey" or "NFL."
The enforcement actions announced today were done by the Department of Justice Task Force on Intellectual Property (IP Task Force).
Attorney General Eric Holder created this group to: "combat the growing number of domestic and international intellectual property crimes, protect the health and safety of American consumers, and safeguard the nation's economic security against those who seek to profit illegally from American creativity, innovation and hard work."