RIM can't give away PlayBook -- $485 million worth unsold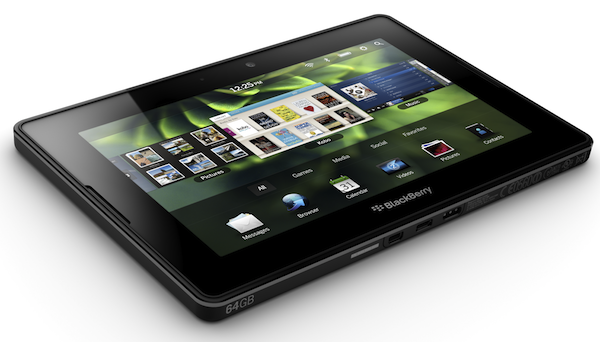 Research in Motion sold 500,000 PlayBook tablets in its first quarter on the market, and 200,000 the next quarter. Because of these low sales figures, the company readily admitted there was a big surplus of PlayBooks, and based on some early promotions from the company, we assumed there were probably a lot of them laying around.
Today, the Canadian smartphone company confirmed this surplus and gave us a good idea about just how big it is. In the third quarter, only 150,000 PlayBooks sold through to customers, so the company is taking a $485 million markdown on its third quarter earnings because of the unsold PlayBooks in the channel.
"The Company now believes that an increase in promotional activity is required to drive sell-through to end customers," Friday's announcement said. "This is due to several factors, including recent shifts in the competitive dynamics of the tablet market and a delay in the release of the PlayBook OS 2.0 software. As a result, RIM will record a provision that reflects the current market environment and allows it to expand upon the aggressive level of promotional activity recently employed by the Company in order to drive PlayBook adoption around the world."
An additional strike RIM is taking in its third quarter earnings is the week-long global service outage that hit BlackBerry when a core switch failed and caused a cascading failure that knocked BlackBerry out for practically the entire world.
The company registered a $50 million charge against its third quarter revenue because of this failure.
Shipment of BlackBerry handsets was about the only thing that RIM managed to pull off according to quarterly guidance. The company estimates 14.1 million BlackBerry handsets shipped to retail in the quarter, but it did not say how many actually sold through to consumers.
It is entirely possible that there will be a surplus of BlackBerry handsets in the fourth quarter too, as RIM said it expects lower shipments due to "several factors including lower than expected sell-through in the third quarter."