Don't delay, get Exchange Server 2010 SP2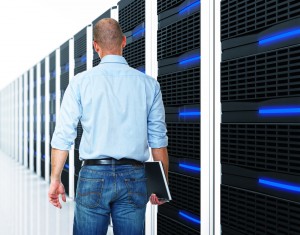 If you've got Exchange Server 2010, Microsoft has Service Pack 2 fresh up on the download servers. The update is more than just bug fixes. Microsoft reaches into its goody bag and pulls out some new features.
For employees on the go, there is "mini version of Outlook Web App". Say, Microsoft, what happened to your usual acronyms -- in this case MVOOWA, which reads very Native American to me (my great-great grandma was MicMac indian). I'd prefer Outlook Mini-App or Mobile-App nomenclature, but that's just me. The browser-based service offers much of the same functionality -- calendar, contacts, email, etc. -- users expect from sibling Outlook Web Access (or is it called App now?) but tidied up for mobile devices.
Enterprises that use more than one global address list can use the new address book policies for easier setup and management. Caveat, according to Microsoft: "ABPs aren't available in Office 365. As a result, if you're in a hybrid deployment, the entire address book will be visible to your users with cloud-based mailboxes".
For mail administrators, Microsoft "What's New?" doc reports: With Exchange 2010 SP2, you can enable a silent redirection when a Client Access server receives a client request that is better serviced by a Client Access server located in another Active Directory site. This silent redirection can also provide a single sign-on experience when forms-based authentication is enabled on each Client Access server. For more information, see Understanding Proxying and Redirection".
Before installing SP2, make sure your Exchange Server 2010 meets these prerequisites:
Make sure that the functional level of your forest is at least Windows Server 2003, and that the schema master is running Windows Server 2003 with Service Pack 1 (SP1) or later. For more information about the Windows functional level, see Managing Domains and Forests.
The full installation option of Windows Server 2008 with SP2 or later or Windows Server 2008 R2 must be used for all servers running Exchange 2010 server roles or management tools.
For all server roles other than the Edge Transport server role, you must first join the computer to the appropriate internal Active Directory forest and domain.
Additionally, Microsoft provides system requirements.
Exchange Server 2010 SP2 is available from Microsoft's Download Center.
Photo Credit: gualtiero boffi/Shutterstock