Metro dashboard makes Xbox 360 feel like a brand new console [review]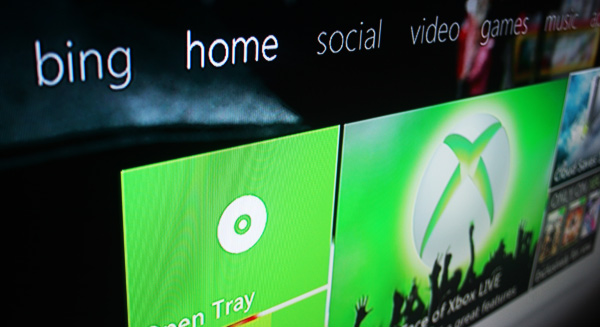 Microsoft launched the Xbox 360 in 2005. The console has been around for just about 6 years, but in that timeframe, through the distribution of numerous software updates, the company has kept the console fresh and competitive. The latest major software update is now available for the 57.7 million Xbox 360 consoles that have been sold worldwide, and with it comes a brand new Metro based user-interface along with a number of fresh capabilities that not only improve the Xbox experience, but moves it several steps closer to being the jack-of-all-trades device of your living room.
In a way, the new Xbox 360 dashboard reflects Microsoft larger ambitions -- a declaration that Xbox is much more than just a games console. It's a full-blown entertainment system that not only competes with the likes of game-industry rivals Sony and Nintendo. It also contends with Apple and Google.
Design
The new Xbox 360 dash is heavy on Metro, Microsoft's design language that encompasses modernity and cleanness. It's "all about content and typography", according to Microsoft's basic description of the language. Following a 2007 dashboard update deemed the "New Xbox Experience", nearly all Xbox owners became accustomed to navigating around the dashboard hubs (My Xbox, Inside Xbox, Games, and Videos) vertically by pressing up and down on the Xbox 360 controller thumb stick.
In the new update, hubs are now displayed horizontally (left to right) across the top of the dashboard. Due to this, the navigation is similar to the original 'blades' that were introduced when the Xbox 360 first launched in 2005. The vertical text navigation and overall Metro-design of the new dashboard is similar to that of Zune, Windows Phone and Windows Media Center. The hubs present in this release of the dashboard include Bing, Social, Video, Games, Music, Apps and Settings, with Microsoft introducing Live TV to the mix later in the year.
Beneath the large categorical fonts lie several content-based tiles. These tiles are found in nearly every facet of the new dash and make it much easier to select content using Kinect hand gestures. These tiles mirror those found in Microsoft's Windows Phone operating system as well as the forthcoming Windows 8, which gives the notion that the Redmond giant won't have much of a crisis merging select experiences on all three platforms. Correspondingly, this updated design of the Xbox dashboard is a significant step in Microsoft unifying their entire ecosystem.
There is a strong focus on Kinect throughout the new dash, as you are no longer taken to a completely separate dashboard experience when navigating with motion controls. Formerly, you could only navigate around the dashboard after waving your hands and being taken to a completely different experience. You are now able to control the same exact dashboard with either a controller or with the power of your voice or hand gestures, as the new design compliments all of these forms of control.
Please BetaNews sideshow: "Meet the new Xbox 360 dashboard"
Hubs
Upon turning your console on, you are treated to the opening animation. After which you are taken to the Home hub. On this hub, you'll see a number of tiles, each with the power to perform a different task. You'll have the option of launching the game in your Xbox 360's disc tray, viewing featured content, watching the latest video on Inside Xbox, as well as launching recently played games and apps using the brand new 'quick play' option. The Home hub, as most of the hubs on the new dashboard, also includes an advertisement on the lower right tile.
To the left of the Home hub is the Bing hub. This hub displays a giant search box encouraging you to search Xbox for games, music, movies, and apps. You can perform searches using the Xbox controller to type letters and numbers, or you can simply use your voice to articulate what you're looking for.
To the right of the Home hub is the Social hub. Right away, you are treated with a glimpse of your virtual avatar, recent achievements, gamerscore, and the avatars of no more than 3 friends who are also online. Furthermore, tiny boxes showing what some of your friends are currently doing are displayed over the heads of your friend's avatars every couple of seconds. This along with all the avatars performing random movements definitely helps make the dash feel more "alive".
In the social hub you also have access to your entire friends list, social apps such as Facebook and Twitter, and the ability to sign-into a different Xbox user profile, as well as sign-out indefinitely. Additionally, selecting your avatar takes you to a new area in the dash that enables you to change your console theme, read messages, see your achievements and customize your avatar.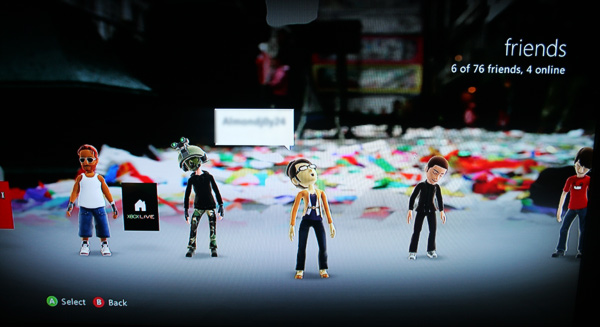 As with all the other content specific hubs (such as Music, Social, and Games), the Video hub displays a carrousel of featured video content that switches between three images every 3 seconds. Alongside with that, you have access to all your downloaded video apps and a dedicated tile for the Zune video marketplace.
Next up is the Games hub. Here you can view a list of all the games you've ever played or downloaded, access to the game marketplace, and featured content in sliding-carrousel form.
The Music hub features an artist of the week-like tile, featured content in the form of a sliding-carrousel and easy access to the Zune music marketplace, along with access to music apps such as Last.fm.
The Apps hub grants you access to all the apps you've downloaded, along with a dedicated tile for the apps marketplace, where you can continue downloading apps to fulfill your heart's desires.
The Settings hub provides you access to most of the console settings. Here you can modify system settings, preferences, your profile, account, privacy, parental controls and even turn off your console via the dedicated tile existing solely for that purpose. While all of these actions can be done using Kinect, you will need to use a standard Xbox 360 controller in order to modify system settings such as display settings, audio settings, Kinect settings and Network settings, among others.
Navigation
The new dashboard is extremely responsive and can be further explored using Kinect or the standard Xbox 360 controller. In order to navigate using Kinect, you simply use your hands or voice to perform your desired action. For example, let's say you're on the Home hub and you'd like to navigate over to the Music hub. You'd simply hold your hand out -- palm facing the Kinect sensor, and leave your hand on navigation text reading 'Music' for a second. An alternative to this is, of course, using your controller to switch over to the music hub, or simply saying "Xbox, Music" and the magic of Kinect will do the dirty work.
Navigating around the new dashboard is an intuitive experience that anyone could grasp. The Metro design really compliments the big screen and invites the user to explore by drilling into the tiles. With that said, the new interface is sometimes more pleasant to use with Kinect than it is with a standard 360 controller, specifically the voice control. The interface does take some getting used to, but navigating around becomes second nature once you get the hang of it.
When selecting a rectangular or square shaped tile or panel on the dashboard, you drill deeper into the content represented by the tile. For example, navigating to the Games hub and clicking on the 'Games Maketplace' tile will take you to another list of tiles that provide you with several options to find general game content. Drilling down even more, selecting 'New releases' will display a vertical list of game boxes.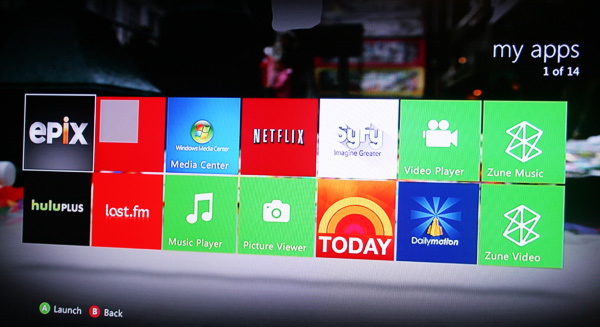 There are a few instances where navigating does get a bit confusing. Let's just say you get a good idea of just how much content is available on the Xbox Live network. For example, exploring the game marketplace for the first time may potentially make your head spin due to the 35 selectable category tiles (such as New Releases, Kinect Games, Games Showcase, etc.) within the marketplace.
It's definitely feature-packed, but the bombardment after bombardment of tiles may feel cumbersome to some. Every hub also includes advertising. It feels as if you're always being sold something, but on the upside, what's usually being sold tends to relate to gaming or sandwiches.
Pressing 'Y' in any of the hubs (sans Home, Social, and Settings) will take you to a search box where you can search for content-specific media. For example, press 'Y' while in the Games hub and you will see a search box inviting you to search for game titles.
Kinect Integration 
Of all the changes that this update brings to the table, Kinect integration is one of the most compelling. As stated, you can use a standard Xbox 360 controller to navigate the dash, but the dashboard turns into something right out of Minority Report once you throw Kinect into the mix. Kinect allows you to control your console with voice or motion.
While controlling the console with your hands is admittedly pretty cool, it is not as precise or quick when compared to using a controller. On the other hand, using your voice to control the console is fantastic and mostly accurate depending on the sound of your voice.
With voice control, you can search for content by articulating what you're looking for. For example, if you are in the music hub and see a tile for Smashing Pumpkins, saying "Xbox. Smashing Pumpkins" will take you to the Zune artist page. Similarly, saying "Xbox. Bing. Smashing Pumpkins" will use the new Bing integration to show you a list of everything on Xbox Live related to Smashing Pumpkins. Voice control takes the hassle of using the Xbox 360 pad to type your desired queries letter-by-letter.
Kinect may not always recognize what's being uttered, and you may need to reiterate yourself from time to time, especially if you're saying something intricate or if your voice has a strong accent. However, voice control is still a compelling feature that makes searching for content on your console much easier and even enjoyable.
New Features
This major Xbox 360 upgrade introduces several new features such as cloud storage, beacons, Bing search, Live TV, several accessibility improvements and a wider variety of apps.
Cloud saves. Cloud storage allows you to save your game-saves to the cloud. So now, there's less of a need to carry your Xbox hard drive or a memory card when you want to continue slaying dragons at your friend's dwelling. Instead, once logged into your Xbox Live account, you'll be able to access your game saves via the cloud and continue playing Skyrim from where you last left off — wearing woman's clothing and rolling cheese wheels down a mountain.
Microsoft gives every gold member approximately 511MB of online storage space. Generally, when you play a game for the first time, you are asked where you'd like to save the game data. Previously, the available options were the Xbox Hard Drive, the built-in storage if you have the 4GB version of the console, or a USB stick if one is formatted for use on your console. As of today, you have the option of selecting Cloud Storage as an additional save option. If you do decide to save to the cloud, this does not mean that you won't be able to access your game save if you can't sign in to Xbox Live.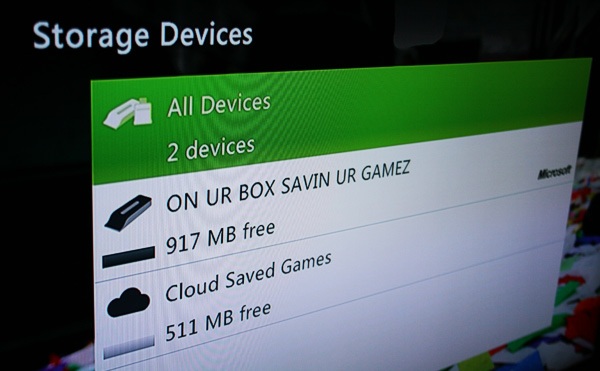 After some experimentation, I realized that 511MB is set aside on your on-board console storage device to save back-ups of saves that have been saved on the cloud (remotely on a server). This is great for those who want to access their saves on a different Xbox or someone who lost all their saves after a hard drive freak accident involving a cat and lots of magnets.
Beacons. Ever wanted to play a game with one of your friends -- any of them, but didn't want to take all that time to send individual messages to the 50 people on your friends list? Well, Microsoft has baked in an integrated solution for you in the form of Beacons. Beacons allows you to post alerts that can be viewed on Facebook or the actual Xbox 360 dashboard. These alerts let anyone viewing their friends list know that you would like to play a game or watch a movie. Similarly, the alerts can also inform your friends on Facebook that they should log-into Xbox Live and to play a round of Halo Reach with you.
Apps. The new dashboard now features a dedicated hub for apps. These applications consist of content providers for music and/or video. Unlike what you may find in another available console, every single app is consistent with the new Metro-design of the dashboard, so you naturally already know how to navigate through each one.
Updated apps include the already established Last.fm, Hulu Plus, ESPN, and a much improved version of the Netflix app. Along with the existing apps come an assortment of newcomers such as Today, Daily Motion, SYFY, and dozens of others. New apps can easily be downloaded via the completely new apps Marketplace, with each app weighing in at about 50MB. Microsoft has stated that new apps will continue to trickle in throughout 2012, with about 40 officially confirmed including apps from big names such as HBO Go and BBC.
After using many of the new apps, I feel as if some don't have much substance to them. For example, the SYFY app takes a good minute to download, awhile to start and load up, and doesn't have a single full episode of any SYFY show available. It's all just behind the scenes content and clips. I suppose this is great for fans of a specific show, but having an app just for this seems like a waste with services like Hulu already providing SYFY content. Thankfully, many of the other new apps actually provide more depth.
Live TV. Along with the various apps that will come with this update, Microsoft has made deals with service providers such as Verizon and Comcast in order to bring live television to the masses. For now, the masses consist of Verizon FIOS and Comcast customers. Everyone else will have to wait a bit as Microsoft attempts to strike deals with more providers.
Kinect Integration. The dashboard has been updated to make it much easier to navigate through the thousands of pieces of available content on Xbox Live, and you could do it whether you're using Kinect or a game controller. Use hand-gestures and your own voice to float through menus, select options, launch games, music, movies, applications, and much more.
Bing Search. Now you can search your Xbox 360 console for games, television shows, music, and apps. You can accomplish this with the use of your controller, hand gestures, or voice. Simply navigate over to the Bing hub with your controller and type what you're looking for in the search box. Alternatively, you can say "Xbox. Bing. Forza Motorsport" and a list of game items will appear.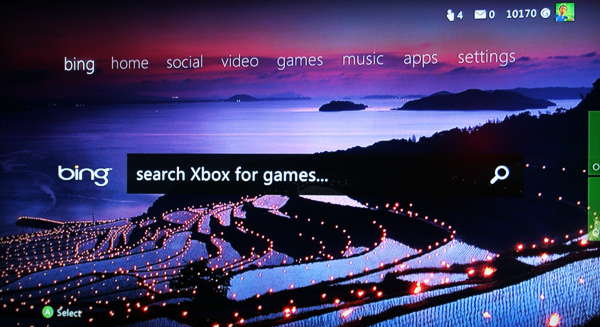 Facebook Sharing. While beacons provide you with a way let your friends know you'd like to play a game, Microsoft has deeply integrated Facebook into the Xbox 360. With the new 'share' feature you can brag about your newly acquired game achievements and post in-game triumphs with instant posts.
Quick play. You can now access and launch one of 7 of your most recently played games and applications. You can find this option in the Home hub under the 'quick play' tile in the bottom left.
Xbox Companion. Along with the release of this update, Microsoft will release a free app for Windows Phone handsets, which allows you to control the Xbox dashboard directly on your Windows Phone. You can see recently played games, browse the Zune video marketplace, launch an app, game, TV show, or movie directly from your phone, see friend activity, and even rewind or fast forward video or music on your television -- all from your phone.
Favorite New Feature 
I've had a chance to play around with the new features of the dashboard for a couple of weeks now, and my favorite feature, although it's a small one, has to be the quick play option. It's great if you have a ton of arcade and indie games saved on your hard drive or tend to use the same apps often.
A 'Gold' Realization
After 6 years, today is the final day of my Xbox Live subscription. Coincidentally, this landed on the day that the update is slated to go live. While writing this review, I received a notification on my Xbox informing me that my subscription is no longer active and that my membership has been reduced to the free version of live. I thought "no biggie". I always knew that a Gold membership opened up a world of new capabilities in the world of Xbox, but I never got the chance to actually experience just how necessary a subscription is for an Xbox owner.
After attempting to use some of the apps on the console, I was greeted by an "Upgrade to Xbox Live Gold" message. All of the new apps require a Xbox Live Gold subscription; every single one of them. Even Zune Music, even if you're already paying Microsoft $7.99 for a monthly Zune Pass subscription. I decided to use my Bing Rewards points to redeem an extra month of subscription for the purpose or completing this write-up. Having to pay extra to use a Microsoft service (Zune Music) that is already paid for is a little annoying. Even so, I believe paying for Live is worth the price of admission.
The Future
As stated previously, Microsoft is taking a major step forward in fusing together many of its products. As of today, Windows Phone and the Xbox 360 both share a common interface. This breed of UI is destined to become synonymous with Microsoft hardware and software products in the future, especially when the company releases Windows 8 to the world. This update also provides a glimpse of what we can expect once the next illation of the Xbox is announced -- a major focus on motion and voice control.
This update has the potential of reaching over 57.7 million of the Xbox Live connected Xbox 360's worldwide. This will not only give these users a brand new taste of Xbox, but it will also give them a taste of Windows Phone and the forthcoming Windows 8 OS. Kinect will play a major role in the future of the Xbox as it becomes a one-stop destination for all forms of media -- whether it's movies, music, apps, photos, or games. Microsoft is determined to dominate your living area, as this update drives them ahead and further away from the likes of Apple TV or Google TV enabled devices.
Conclusion 
The new Xbox 360 dashboard is a step up from the previous dashboard. It's an evolution of sorts and feels like the equivalent of playing with a brand new console. It's definitely a change for the better, but as with everything, there is always room for improvement. It's great to navigate around with a controller, but the experience is greatly enhanced for those with a Kinect. It's a step forward in terms of Microsoft's goal of unifying its products, delivering compelling content, innovating with new features, and making the Xbox 360 the center of your entertainment universe. Won't you jump in?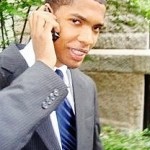 Travis Brown is a New York-based website designer, artist and photographer. He also curates Spacedex, a site that tracks astronomical phenomena.