Can Ultrabooks halt Acer's continuing decline?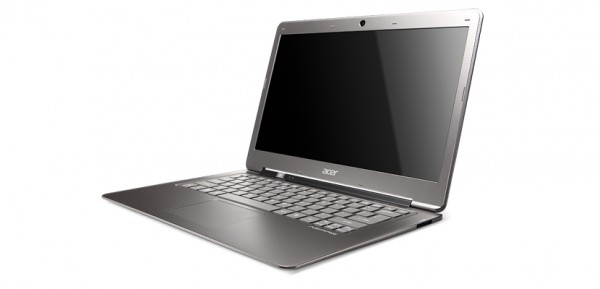 Acer Inc, the world's fourth-largest personal computer maker, is shifting gears slightly after nearly a full year of unprofitability.
In an interview with Dow Jones yesterday, Acer CEO J.T. Wang said the company is moving away from the low-cost strategy to one more focused on profit margins.
While this is essentially the same generic cost leadership strategy, it moves Acer's focus from the demand side to the supply side.
Acer has had a rough 2011, but expects to return to profitability in this final quarter of the year. In March, former CEO Gianfranco Lanci resigned after a clash with the company's board over growth and branding strategies. Lanci believed Hewlett-Packard should have been Acer's main rival, but the board believed the real targets should have been Apple and HTC not in the consumer PC space but in the mobile space.
Following Lanci's departure, the company had to write down $150 million in unsold inventory and announced a round of layoffs in its European facilities.
The problem has been that the demand for mini-notebooks and netbooks has been declining as media tablets have taken a more prominent role in consumer computing, and IT budgets have focused more on cloud services and virtualization.
Gartner Research last October said shipments of mini-notebooks (that is, low cost notebooks with screens 5"- 10" in size running full versions of client operating systems) were expected to decline to 22.7 million units globally in 2012, accounting for just 7% of worldwide mobile PCs. Users now acknowledge the limitations present in these devices, and vendors have shifted R&D over to media tablets and the still emerging "ultrabook" form factor (i.e. ultra thin and light notebooks.)
The Taiwanese end of the global PC industry really succeeded with mini-notebooks and netbooks, as Asus and Acer used them to grow their global PC market share. But in developed markets, it looks like the market-growing potential of these devices came to a rather abrupt end as the iPad gained popularity.
Acer's total PC shipments dropped more than 23 percent over the course of 2010-2011.
To address this, Wang said the key growth driver next year will be Ultrabooks, which command slightly higher prices than netbooks and mini-notes. This echoes statements the company made at the IFA conference in Berlin last September, when it said its new Aspire S3 Ultrabook would become the company's "star product."