Happy Holidays! Ashampoo WinOptimizer 8 is our gift to you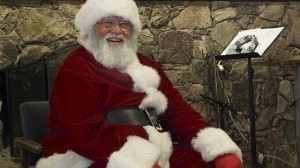 How's this for a Christmas present? On Monday, December 19, you can get hold of a full version of Ashampoo WinOptimizer 8, which normally retails for $49.99, completely for free, courtesy of BetaNews's Downloadcrew. For a period of 24 hours only (from 00.00 to 23.59, Central European Time, on Dec. 19, 2011), you'll be able to download, install and register the software, completely free.
Ashampoo WinOptimizer 8 is the first of a number of full commercial applications we have lined up for you over the next few months. Downloadcrew is launching a brand new giveaway website, which will also host exclusive discounted software that you will not find elsewhere.
Ashampoo WinOptimizer 8 is a complete tool for maintaining, optimizing and securing your system. It's packed with features - version 8 added over 100 new ones alone -- that will help you clean up, speed up and protect your PC.
If your PC is struggling to cope with the demands being put on it -- if it's no longer as sleek, stable and secure as it was - then Ashampoo WinOptimizer 8 will almost certainly help.
System tinkerers will love all the options and tweaks available for fine-tuning their systems, split into six clearly defined groups: Maintain system, Improve performance, Customize Windows, Analyze System, File tools, and General.
Pretty much all bases are covered, from a vastly improved defragment utility for speeding up your hard drive to a secure file wiping tool for making sure sensitive data is properly deleted from your system. There are cleanup tools, optimisation modules, the list is endless.
All of that raw power might be off-putting to some, but here's where WinOptimizer 8 really earns its corn: just answer a few simple questions, and the program's tuning assistant will do all the hard work for you, delivering a sleeker, more secure PC with the minimum of fuss.
There's even a benchmarking tool built in, so you can see the effects of the program's tweaks both before and after they're implemented.
So what do you need to do in order to get this amazing software for free? Simple: check back again anytime on Monday December 19 to download and install the software. Register the software using the link provided and Ashampoo will email you the all-important registration code to unlock the full, unrestricted version of the software, saving you a cool $49.94 in the process.
Alternatively, you can sign up to the Downloadcrew weekly newsletter and be one of the first to be told of the new website and forthcoming planned giveaways. To sign up to the newsletter, simply head to Downloadcrew and enter your details in the newsletter module in the left column.
But remember! This freebie will be online and available for just 24 hours – from 00.00 to 23.59 (Central European Time) on Monday, December 19.
Photo Credit: Joe Wilcox