Kindle Fire is the cost-conscious buyer's first choice for tablets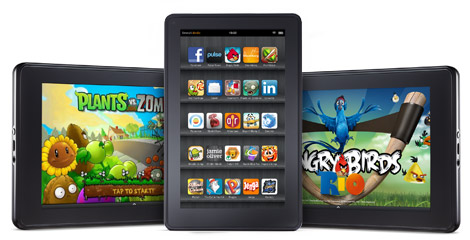 Apple's iPad leads the tablet market. It's a fact supported by extensive market research, and you'd have to split hairs to try to refute it.
However, the tablet market has matured and segmented over the last two years, and data continues to roll in showing that Amazon has effectively capitalized on that segmentation with the Kindle Fire.
Earlier in December, IHS iSuppli projected that Amazon's Kindle Fire would become the second best-selling tablet behind the iPad. Today, a poll of tablet buyers conducted by Maritz Research showed that Amazon's Kindle Fire has made its way to the top of mind for the low-end consumer segment.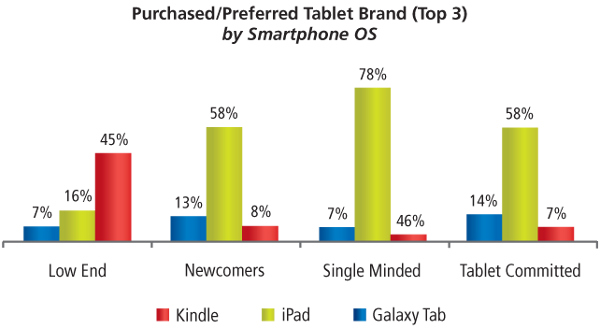 Maritz Research identifies four tablet consumer segments: Single-minded buyers, tablet-committed buyers, newcomers, and low-end buyers. Each of these categories has roughly the same demographic makeup (between 54-60 percent female with average ages between 35-45 years,) and are defined by their general awareness of the tablet market and their preferences. Single-minded buyers are those who know only about the iPad and want to buy one; tablet-committed buyers are highly aware of three or more brands and would consider one among them, newcomers recognize tablet brand names but have no affinity for a single brand, and low-end buyers are focused primarily on spending less than $250.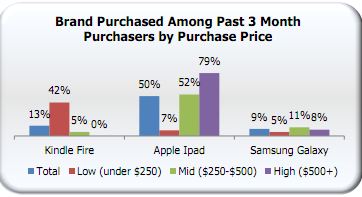 Therefore, the introduction of the Kindle Fire in September has caused a significant jump in low-cost tablet purchases in the last three months. Cost-conscious buyers have shown a 26 percent increase in impulse tablet purchases, which is higher than the overall market (17 percent increase.)
One of the persistent Apple rumors this season has been that the company is considering a 7", lower-cost iPad to address this value-conscious buying segment. That move would be similar to the one it made with the iPod Shuffle in 2005. The iPod Shuffle, released five years into the iPod family's life, was the company's first portable music device to cost less than $100. Apple CFO Peter Oppenheimer said the Shuffle grabbed a 58 percent share of the flash-based media player market in just six months.