Make a New Year's resolution, win Galaxy Nexus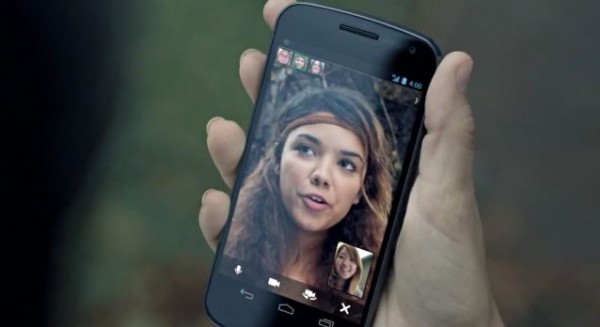 BetaNews reader-appreciation week continues with a third contest. We'd like to give one lucky reader the Google-branded, Samsung-manufactured Galaxy Nexus. But you'll have to work for it, by, first, offering New Year's resolutions that Google should make in 2012. We're giving away a Google phone after all.
Earlier today, Colleague Ed Oslwald offered resolutions for Apple, and I'm working on my annual list for Microsoft. Google will come from you, and we ask that you make serious resolutions -- things that could improve the core business, Google products and services and relationship to customers, among others. This is your chance to tell Google execs what you want from the company this year and possibly win Galaxy Nexus in the process.
A year ago, I pronounced "2011: The year of Google", which has proved true in even ways I didn't foresee. But unquestionably, Google advanced tremendously during 2011. Larry Page successfully returned as CEO; Android evolved and expanded its market dominance; Google bought Motorola Mobility (still pending); Chrome closed the gap on Firefox and became the second-most popular browser on Windows; Google+ redefined social networking; and much more. The foundation for 2012 is laid. What should Google do with it? You tell me.
The rules of this contest are simple:
1. Like this post on Facebook.
2. Tweet this post with #betanews hashtag.
3. Follow @betanews on Twitter (if not already)
4. In comments, offer your resolutions -- as many as you like -- for Google but in a single comment.
You must be a BetaNews follower on Twitter, if not already to qualify, and perform the other three tasks above. If you offer several resolutions, only one will qualify to win -- but multiples will increase your chances to make the top 10.
The lucky winner will get either the Verizon LTE or international HSPA+ Galaxy Nexus, depending upon what cellular carrier he or she has now. In the United States, the HSPA+ model supports AT&T and T-Mobile networks. Sprint subscribers are out of luck. The contest is for the phone only, not cellular service.
The contest closes at 11:59:59 pm ET on Jan. 2, 2012. We will announce winners no later than end of day January 4, so that your resolutions are still relevant when posted. We will publish the 10 best and choose a winner randomly from among them.
Unlike our HP TouchPad caption contest that was all fun, this one is serious. Please offer actionable resolutions, not humorous or sarcastic ones. Good luck!