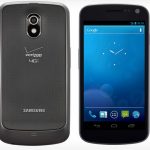 Samsung and Google jointly released the Galaxy Nexus just over two years ago, in October 2011. The handset is no longer shiny and new, but that doesn't mean there aren't still customers using the device -- it's still for sale at retail locations like Amazon. And Nexus owners could be considered the hardcore Android fans or, in other words, the very ones who know about, and want, version 4.4 of the mobile operating system.
However, Google sticks to a rigid 18-month lifespan for devices, and this means the Galaxy Nexus will not be updated to Android 4.4. Despite the perception that the search giant isn't known for changing its mind, a sampling of the handset's owners are attempting to petition the company to do exactly that.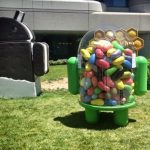 Jelly Bean may be the newest sweet in the family, but it is steadily gaining ground against its older brothers. Combined, Android 4.1 and Android 4.2 reached a 25 percent distribution level in the green droid realm, based on the number of devices accessing Google Play during the 14 days ending April 2.
Starting this month, Google has decided to alter how the data is collected. Google says: "Beginning in April, 2013, these charts are now built using data collected from each device when the user visits the Google Play Store. Previously, the data was collected when the device simply checked-in to Google servers". Why? Because the company considers the new collection method to be more accurate and that it best represents "users who are most engaged in the Android and Google Play ecosystem".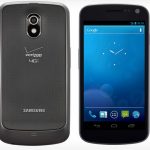 One month after Android 4.2.2 started to roll out into the wild for Nexus devices, the latest treat in the candy jar has also arrived on the Verizon-branded Samsung Galaxy Nexus. To complete the cycle, Google also updated the factory images for the handset to the latest green droid iteration.
The factory images can be used by Galaxy Nexus users to update their handsets to Android 4.2.2 Jelly Bean, restore the software to the factory default settings, return to the stock green droid flavor after running a custom distribution, or update the radios, among other purposes.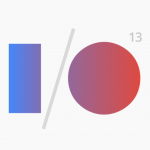 Blink and you missed it. Registration for Google's developer conference opened at 10 a.m. EDT this morning and sold out fast. With so much candy to offer -- Android Key Lime Pie, Chromebook Pixel, Glass and Google Now -- I'm not exactly surprised. Google I/O 2012 was big, and this year's event promises to be even bigger. I got the "Google I/O is sold out" on the registration page around 10:48 a.m.
Google charges $900 for general developer admission and $300 for students or school faculty. The event takes place in San Francisco from May 15-17. Considering the goodies Google gives attendees, some people might sign up just for the hope of free Glass or Pixel (don't hold your breath). Last year, attendees got Galaxy Nexus, Nexus Q and Nexus 7. Oh yeah, Train performed live.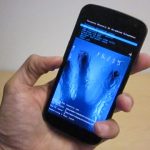 When Google released Android 4.0 (Ice Cream Sandwich) back in 2011, it introduced a new data scrambling system designed to protect sensitive user information from snoopers who successfully managed to bypass the lock screen.
It's strong security, but a team of German researchers have managed to crack the encryption by freezing a Galaxy Nexus and using a toolset called FROST (Forensic Recovery Of Scrambled Telephones) to retrieve contact lists, browser histories, and photos (basically everything you'd want to keep private).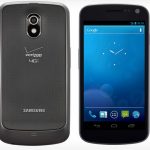 Little less than a week ago, after replying to tweets from disgruntled users, Verizon revealed that the Galaxy Nexus will "soon" receive a software update. The big red did not provide any specifics and, judging by its past track record, "soon" means "months down the road" as updates usually roll out with the speed of a snail cruising down the highway in rush-hour traffic.
But great news! Well, sort of. Less than a month after Google rolled out Android 4.2.2 Jelly Bean for the other Nexus devices, the Verizon-branded Galaxy Nexus has also received the latest iteration of the green droid operating system albeit via an OTA (Over-The-Air) update file. The OTA update was uncovered by enthusiasts, but comes straight from Google's servers which means that it might hit all devices "soon" (as Verizon likes to say).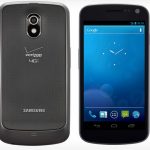 Two weeks ago my colleague Alan Buckingham expressed his disappointment for the lack of software updates on the Verizon-branded Samsung Galaxy Nexus. Because of it, he even suggests that "Google should NEVER let Verizon sell another Nexus device". Is all hope lost?
On its Twitter account, replying to the post of a disgruntled user, the big red has confirmed that the Galaxy Nexus will receive a software update, presumably to Android 4.1.2 Jelly Bean or newer. The carrier did not provide an exact release date and only suggested a rough estimate -- "soon".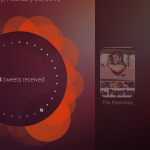 The concept of Canonical taking a stab at the mobile market eludes me. Unless we want to split hairs, which I know will happen, Android already is the Linux ambassador across the globe, so why would the world need Ubuntu Touch? Furthermore, any new player starts out with a clean slate, which means many consumers will be skeptical at purchasing devices running the new operating system and therefore developer interest does not surpass a low threshold.
The PC market is not what it used to be a couple of years ago when people rushed out to buy new computers, rather than tablets or smartphones first. In some ways Canonical right now is Microsoft before Windows Phone and Windows 8 -- an important player further heading into obscurity down the road unless the boat steers in the right direction. Ubuntu Touch is supposed to give the world a breath of fresh air, the X factor that would sway enough people into switching from Android, iOS, Windows Phone or a feature phone, even.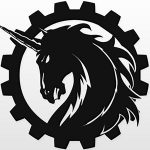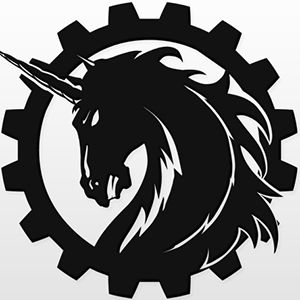 Call me crazy, but I love Mondays. Why? Because there is a new AOKP build coming just in time to kick off my week. The team behind the popular custom distribution Android Open Kang Project did not disappoint this time around either. Jelly Bean MR1 Build 4 made its way onto our modding hands with support for new devices and a much-awaited Android 4.2.2 base.
Jelly Bean MR1 Build 4 is the first release based on Android 4.2.2, the latter of which incorporates a number of new features including improved security as well as bug fixes for Bluetooth and other areas. The latest AOKP build touts minor changes, however, compared to its predecessor. The team behind the project says that the focus was on bugfixes, a "flawless AOSP merge" and the expansion of the lunch table (the lunch table is comprised of build configurations that can be compiled into per-device ROMs).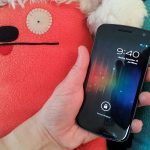 Let me preface this by telling you that I have never had an actual problem with Verizon service -- sort of, but I will elaborate in a bit. The network is fast, works everywhere I go and the customer service is stellar. However, and you knew there had to be a but, Google would be wise to, under no circumstances, let Big Red get its hands on another Nexus device. The wireless company can simply not handle the responsibility.
I know this because I have a Galaxy Nexus from Verizon and it is an endless source of frustration and regret. Trouble started from day one and continues to day....well, today.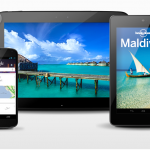 Google Nexus owners, unlock your devices and start checking for updates because Android 4.2.2 Jelly Bean is now rolling out. The latest software version is reportedly hitting Galaxy Nexus, Nexus 7 and Nexus 10 devices, with no word at the moment relating to the Nexus 4.
The Android 4.2.2 update bumps up the build number to version JDQ39 and mostly appears to contain minor fixes. No official changelog has been provided by Google at this moment, but users are reporting improvements for Bluetooth streaming which now presents "less hicups [...] but still not perfect" with apparent disconnects when switching from Wi-Fi to cellular data.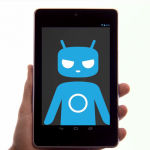 Keeping up with recent CyanogenMod tradition, the team behind the popular green droid custom distribution unveiled the first monthly release based on Android 4.2 Jelly Bean. The build is designed to offer users a stable experience, more suitable for daily use compared to the usual nightly builds.
CyanogenMod 10.1 M1 is currently available only for a limited number of devices, including the Google Nexus lineup (Nexus S, Galaxy Nexus, Nexus 7 including the 3G variant, Nexus 4 and Nexus 10), the US variants of the Samsung Galaxy S III, the Samsung Galaxy S (codename "galaxysmtd" and "galaxysbmtd"), the Samsung Galaxy Tab 2 7.0 (versions P3100 and P3110), the Samsung Galaxy Tab 10.1 (versions P5100 and P5110) as well as the Hardkernel ODROID U2 open development platform.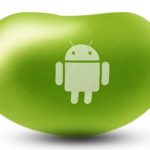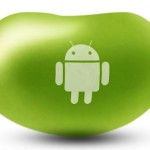 Little more than three months since the last build, breaking away from the previous Sunday release schedule, the team behind Android Open Kang Project (AOKP) unveiled Jelly Bean MR1 Build 1. The latest build represents the first official release based on Android 4.2, sporting most of the custom distribution's traditional features.
The work on Android 4.2-based builds started from scratch after Google released the latest green droid operating system, a "tough decision" according to the team behind AOKP. At the moment, Jelly Bean MR1 Build 1 delivers most of the previously known features such as widely customizable navigation bar, including buttons, color or widgets to name a few, custom vibrations, LED Control, lockscreen targets, Quiet Hours and advanced sound settings, among others. However, there are some new features included as well.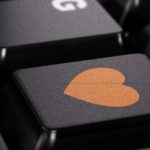 Life as an early adopter is sprinkled with moments of joy and regret after first trying out a product up until another shiny toy takes its place. The burning desire to pursue something new often backfires in my endeavors, with personal expectations rarely fulfilled by cutting-edge software or hardware. My experience running Windows 8 is no different, as Microsoft's latest entry into consumer operating systems seldom ticks all the right boxes. But I plow through, even though what I really want is to go back to Windows 7. (Oh my, my colleague Alan Buckingham disagrees.)
I started using Windows 8 in mid-August and throughout all my time with it not once did I ever feel comfortable enough to say: "This is a keeper". Fact is what I love about Windows 8 I almost never use, and what I loathe I do have to deal with every single time -- it's a self-destructive relationship I simply do not want to be in anymore. On the other hand, at the opposite end lies Windows 7, which fits me like a tailored suit -- no extra "in your face" functionality that I rarely take advantage of. Simply put -- less is more.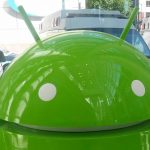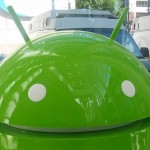 "How hard can it be?" is a question that I have hopelessly asked myself too many times down the road. The answer is almost never "Give me five minutes and I'm done" because for me there's no such thing as an easy task to undertake. Case in point is my latest hobby, if it can be named as such, building Android 4.2 Jelly Bean from the Android Open Source Project. Do you still remember the question?
The idea is to get a working Android 4.2 Jelly Bean-based build with only minor alterations, that I apparently cannot find anywhere else combined in an already available custom distribution. My requirements are fairly simple at first glance, as I only want a center clock, blacked-out Settings menu, to remove a few tiles and add new ones and, maybe, add some Linaro optimizations to the build. Straightforward, right?