UltraDefrag 5 targets fragmented files, not just the whole drive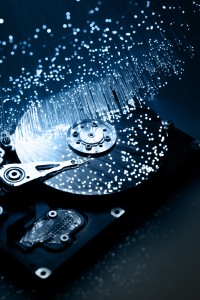 Open-source defragging tool UltraDefrag 5.0 has been released. The Windows app, also available as a dedicated 64-bit build, features a completely redesigned interface and rewritten drive processing engine, which the developers claim will make it easier to implement future planned features.
UltraDefrag 5.0 also adds some new features, including a "quick optimization" option for targeting fragmented files rather than the whole drive, MFT optimization and user-defined log file creation to aid with bug reporting.
Previous versions of the tool were considered unwieldy and complicated for the average user, and many of the changes made to version 5 are designed to address this. The redesigned user interface is described as being more "ergonomic", making it easier in daily use with various tweaks and improvements such as adding the "Repeat Action" command to the GUI and adding a "Select all disks" option in the form of a [Ctrl] + [A] keyboard shortcut.
Of more practical relevance are new tweaks, such as being able to tweak UltraDefrag's preferences without having to restart the GUI. The program window can now also be dynamically resized by the user, the cluster map automatically rescales and there is no window flicker.
Under-the-hood improvements have led to faster drive analysis times, a by-product of a completely reworked driver to improve reliability and flexibility, largely by replacing several unnecessarily complicated algorithms with "obvious" ones. The driver currently supports ExFAT, FAT and NTFS.
MFT optimization has now been implemented alongside a new "quick optimization" option that speeds up defragging by only targeting fragmented files instead of optimizing the entire drive. A full list of changes implemented throughout version 5's development, which went through seven pre-release builds (two alpha, three beta and two Release Candidate) prior to its final release can be viewed online.
UltraDefrag 5.0 32-bit and UltraDefrag 5.0 64-bit are both free, open-source downloads for PCs running Windows 2000 or later. The program is also available in portable form, again with separate 32-bit and 64-bit builds available.
Photo Credit: Balazs Justin/Shutterstock