Nokia unveils Lumia 900 LTE Windows Phone for AT&T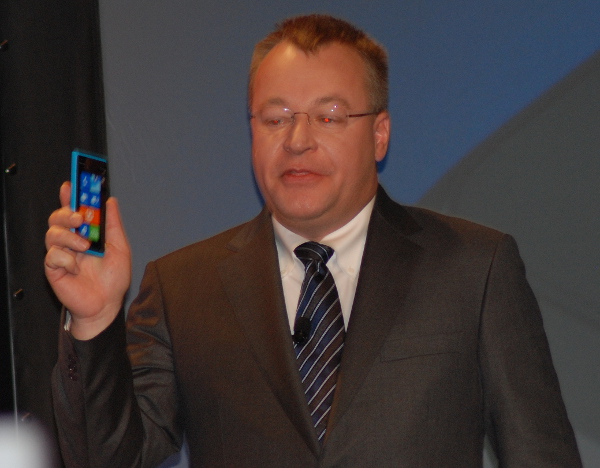 Nokia's big announcement for CES was all about the United States. Specifically, the Finnish mobile phone company announced the first Nokia Windows Phone designed for the United States: the Nokia Lumia 900.
The Lumia 900 is nearly a clone of the Lumia 800, but with a couple of the features that Americans had complained were missing, a forward-facing camera, and 4G LTE connectivity.It has the same one-piece carbon polymer case (optionally in bright cyan), the same Carl Zeiss optics, and the same Windows Phone 7.5 operating system.It's powered by a 1.4 GHz applications processor, and has an 1800 mAh battery.
Though this device is LTE, it's not launching with the United States' most established LTE network, Verizon Wireless. Instead, it's launching with AT&T, the mobile carrier most supportive of Windows Phone, who coincidentally hinted at a new Nokia device earlier this afternoon.
There's no price on the device yet, and no exact launch date. Both Steven Elop of Nokia and Ralph de la Vega of AT&T said the Lumia 900 will be coming to market "in the next few months immediately following this one." That could mean as early as February, but we won't get our hopes up just yet, and instead we'll wait for more information, which we'll provide shortly.