Google+ names policy goes just far enough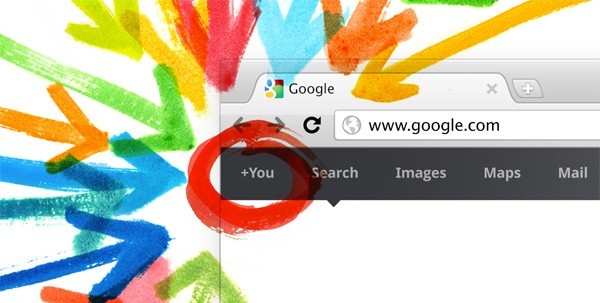 There are lots of places where you can be anonymous online. Google+ isn't one of them. Late today, Google announced a revision to the G+ names policy that doesn't change this, but it does allow people to use nicknames and established pseudonyms. If anonymity is your thing, go somewhere else. I don't want you on Google+. You can bully pulpit somewhere else. As for those folks whose lives might be at risk for using real names, please be safe someplace else -- Facebook, Reddit, Twitter, Tumblr or WordPress, for example. Those services have proven they can protect your identity.
But, of course, the griping will continue from the Internet rabble determined to hide their identities everywhere. They want more from Google than just nicknames. What are you afraid of? I use my real name everywhere, as I have always done. I see that as being in the very spirit of the open -- and transparent -- Internet. Be who you are, not someone else. And if that comment --- or other online interaction -- requires you to hide your identity, shut the frak up. Vent somewhere else. For everyone else, and this includes people who have built up alternative identities, Google+ welcomes you.
Bradley Horowitz, Google vice president, Plused the changes: "Starting today we're updating our policies and processes to broaden support for established pseudonyms, from +trench coat to +Madonna".
Pseudonymity isn't anonymity. A pseudonym is another form of identity, just not one using your real name. Google embraces the one by, so far, resisting the other. Horowitz writes:
Over the next week, we'll be adding support for alternate names – be they nicknames, maiden names, or names in another script -- alongside your common name. This name will show up on your Google+ profile and in the hovercards which appear over your name. In the next few weeks, we'll be displaying it more broadly as part of your name in other areas of Google+ as well. So if you're Dwayne "The Rock" Johnson, Jane Doe (Smith), or सौरभ शर्मा (Saurabh Sharma), you can now communicate your identity the way you want to.
Key verbiage: "alongside your common name". He continues: "To add an alternate name, go to your Google+ profile, click Edit Profile, select your name and click on 'More options'...It's important to remember that when you change your name in Google+, you're changing it across all services that require a Google Profile".
Google's name policy is here.
Anonymity is Bad Policy
I applaud today's changes for sticking to real identities, while letting people have established nicknames or pseudonyms as personal brands. Anonymity is bad policy and one Google should vehemently resist. Some reasons:
1. Security. Google has plenty of bad experiences with anonymous accounts. Cybercriminals have long used anonymous Blogger accounts as part of phishing nets. Google+ could be similarly used and perhaps be more dangerous because of its design. People follow you to start with -- they're not approved as friends first. Twitter is lesson there -- where spammers use the service by following people and tweeting offers or even links to phishing or malware sites.
If for no other reason than preventing Google+ from becoming a platform for cybercriminals, there should be no anonymous users on the service.
2. Community. Google+ is clearly designed to be a better social network, one where users have more control over their interactions -- and in a manner more like how they engage people in the real world. Relationships are all about identity. You see the person, and can identify them again by their appearance if by nothing else. Even if someone is new to you and gives a false name, you still have seen them. That's not the case online, where anyone can pretend to be anyone. If the service really is supposed to be more like real world interactions, people should be identified. Such an approach also will build trust, which should foster communities -- eh, Circles -- of people to spread out.
3. Google+ Pages. Late last year, Google opened brand pages for businesses. C`mon, they want identity, for numerous reasons. Identity is good for targeting products to new customers and better serving existing ones. Then there are issues of trust and security. Internet trolls can tarnish brands, and what business wants to risk plunking down on the same Net neighborhood as cybercriminals?
 4. Trolls. There is a minority of Internet trolls that spoil community experience for everyone. Look how anonymous commenters often pollute the dialog. Google shouldn't enable trolls to harass and demean others while hiding behind the cloak of anonymity.
Last week, Google CEO Larry Page said that G+ has 90 million users. Will the new policy bring in more people? Time will tell.