Motorola hopes a ridiculously big battery will improve Droid Razr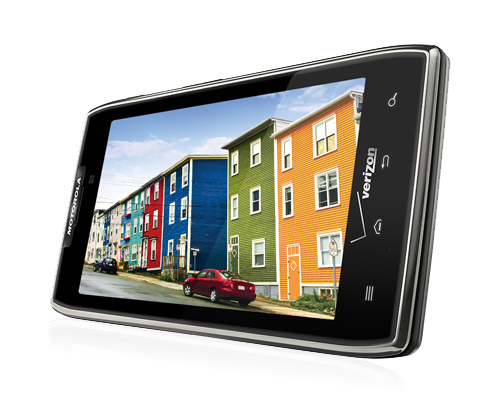 Last October, Motorola Mobility unveiled the 4G Droid Razr, the Android-powered smartphone that combined Motorola's strongest phone brand names in a single device. When the device went up for sale in November, it faced some negative reviews because of its weak battery life.
To remedy this, Motorola today released the Droid Razr Maxx, which is essentially the Droid Razr with a much bigger battery.
How much bigger, you ask? 85 percent bigger.
The original Droid Razr had a 1780 mAh Li-Ion battery, capable (on paper, at least) of 750 minutes of talk time and up to 205 hours of standby time. The Droid Razr Maxx has a 3300 mAh Li-Ion, capable of up to 21.5 hours of talk time and 380 hours of standby time. Motorola says it has the "longest battery life of any 4G smartphone."
But the value of such a large battery at this very moment is questionable due to a couple of factors.
Firstly, Betanews Managing Editor Joe Wilcox and I both have the Samsung Galaxy Nexus, a 4G Android smartphone with an 1850 mAh battery, and both of us have found the battery life to be extremely impressive. Even with 4G connectivity turned on, making a normal work day's worth of phone calls, both of us can regularly get 18 hours of usage out of the Galaxy Nexus. This could be due to the energy management features in Android 4.0 (Ice Cream Sandwich) which are not present in Gingerbread, the version of Android that the Droid Razr and Razr Maxx both run.
Fortunately, Motorola says an Ice Cream Sandwich upgrade is available for the Razr Maxx, so we will be able to see how differently the device behaves under the new operating system.
Second, there is the potential heat problem. As any smartphone owner knows, these devices can get really hot under the proper circumstances. Android phones that have third party apps dealing out packets in the background tend to heat up quite a bit when mobile signals are scarce.
The Droid Razr Maxx has the double whammy of being one of Motorola's thinnest devices and having one of the industry's largest batteries. Those two factors add up to make a device that is very susceptible to heat-related issues.
The Droid Razr Maxx is available through Verizon Wireless today for $299 with a two-year service contract.