Hangout at the Google+ developer page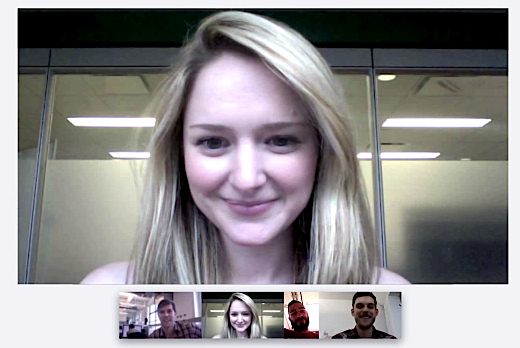 Well, it took long enough. Google waited until passing 100 million G+ users before opening a platform developer page. What? You think only Facebook has a social network platform agenda? Google has ambitions, too.
Perhaps the big thing will be the weekly Hangouts, where Google+ developers can get the lowdown. It's nothing on the scale of Microsoft's Channel 9 (Say didn't Vic Gundotra have a hand in both Nine and G+?). Channel 9 is more about broadcasting developer information, while Hangouts are live and more interactive.
Hangouts are one of the best Google+ features -- video chat with a bunch of people, whether they're actively or passively participating. (If it's so good, why haven't I, ah Hungout? Got to fix that one.)
"Our team will host regular Hangouts to talk about the +Platform, your experiences with it, and share tips and tricks with the community. Our weekly office hours hangouts take place every Wednesday at 11:30am - 12:15pm PDT, and can be accessed from our Google+ Developers page", Chris Chabot, Google+ developer relations team lead, explains. "The +Platform team will also share Google+ developer events, conferences and hackathons, as well as photos and videos of the events. In addition, we'll announce and discuss our +Platform launches on our page".