Hackers break into Foxconn servers, usernames and passwords stolen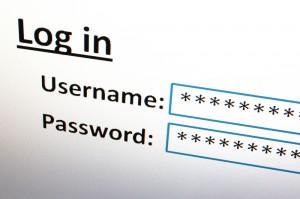 With criticism of working conditions in its factories increasing, Foxconn now faces a new problem: hackers. In a series of posts, a group calling itself Swagg Security boasted on Twitter that it had hacked Foxconn's services, posting the results to Pastebin and torrents available on The Pirate Bay.
Apple enthusiast blog 9to5Mac reported that before external access to the company's intranet was cut off, it was able to verify several of the login credentials as legitimate. This includes credentials for company CEO Terry Gou. It is not immediately clear if any sensitive information has leaked.
"So Foxconn thinks they got 'em some swagger because they work with the Big Boys from Intel, Microsoft, IBM, and Apple? Fool, You don't know what swagger is", the group taunts. "We got somethin' served up good...real good. Your not gonna' know what hit you by the time you finish this release. Your company gonna' crumble, and you deserve it".
Swagg Security makes direct reference to Foxconn's working conditions, but says the hack is not a direct response. Instead the group appears more interested in causing trouble, including the release of login credentials for its manufacturing partners. This may have allowed for fraudulent orders to be placed on behalf of those partners by people using passwords pilfered by the group.
Foxconn is a key partner for Apple, Microsoft, HP, Dell, IBM and Intel. This is only a small segment of the companies the Chinese manufacturer has a working relationship with though; the full list numbers in the dozens.
Foxconn cut off access to services.foxconn.com late Wednesday, apparently one place where these logins work. "Guess you guys made one too many orders", Swagg Security tweets.
A request for comment from Foxconn was not returned as of press time, although the company has told other outlets it "does not comment on matters of internal network security".
Photo Credit: Gunnar Pippel/Shutterstock