Curtains for LightSquared? NTIA says GPS interference is unfixable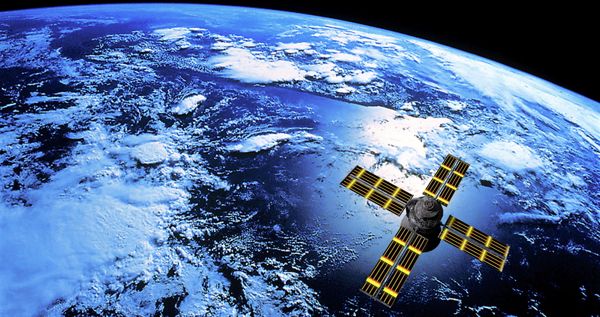 LightSquared, the aspiring 4G wireless network built in the "L band" of spectrum has been under fire from the GPS industry for the last year over the interference the experimental network was shown to create for GPS receivers.
Due to the L-band's close proximity to frequencies used in satellite communications, about half of the frequencies LightSquared planned to use in its network were shown to cause interference on some GPS receivers.
Today, the National Telecommunications and Information Administration (NTIA) sent a letter to the Federal Communications Commission (FCC), which declared the interference to be unavoidable.
"Based on NTIA's independent evaluation of the testing and analysis performed over the last several months, we conclude that LightSquared's proposed mobile broadband network will impact GPS services and that there is no practical way to mitigate the potential interference at this time," the letter said.
"NTIA, the federal agency that coordinates spectrum uses for the military and other federal government entities, has now concluded that there is no practical way to mitigate potential interference at this time," the FCC replied in a statement on Tuesday evening. "Consequently, the Commission will not lift the prohibition on LightSquared. The International Bureau of the Commission is proposing to (1) vacate the Conditional Waiver Order, and (2) suspend indefinitely LightSquared's Ancillary Terrestrial Component authority to an extent consistent with the NTIA letter."
Lightsquared issued its own response to the letter, saying that it was committed to finding a resolution, no matter what the NTIA has found.
"LightSquared profoundly disagrees with both the NTIA's and the PNT's recommendations, which disregard more than a decade of regulatory orders, and in doing so, jeopardize private enterprise, jobs and investment in America's future. NTIA relies on interference standards that have never been used in this context, and were forced by the GPS community in order to reach the conclusions presented today. This, together with a severely flawed testing process that relied on obsolete and niche devices, shows that the FCC should take the NTIA's recommendation with a generous helping of salt. Despite LightSquared's success in finding technical solutions and the acknowledgement by a senior government official that GPS receivers are specifically designed to rely on spectrum licensed to LightSquared, it is extremely disappointing that this recommendation was made today."
Photo: Neo Edmund/Shutterstock